A holiday ode to Belo8 rainmaker Pete Delkus
07/04/07 11:44 AM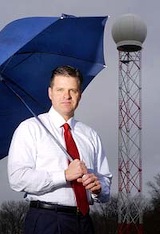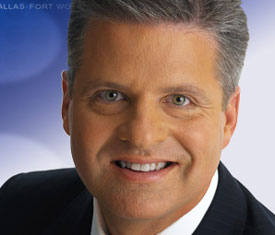 By ED BARK
We loathe you, Pete Delkus
Though it's not your doing.
You keep bringing wetness
While we can't stop booing.

You seem to enjoy
All this rain beyond norm.
Your eyes begin brightening
As clouds start to form.

Your Chia Pet hairdo
Is always fresh cut.
Our lawns are not likewise.
We're all in a rut.

These bad weather forecasts
Are given by others.
But they seem so downcast
While you're like Tom Smothers.

You get so excited
When talking of storm cells.
But your seven-day forecasts
Are our living hells.

If "Delkus Delivers"
Then return to sender.
You're nothing but trouble
A real weather bender.

So try something different,
Do the weather in shades.
Put on a swimsuit
Pass around lemonades.

Give Gloria a hickey
And Dale a goose.
Pretend it's all clear
You're carefree and loose.

The sun's shining brightly
No Mudvilles in sight.
Live in denial
Go fly a kite.

Whatever you do
End this talk about records.
Let it rain, let it pour
But only on Decherds.