Hawksworth now in Beantown and no longer covering jocks
06/18/08 06:06 AM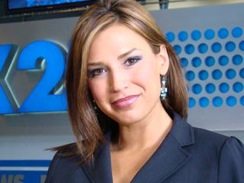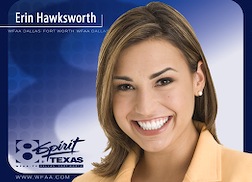 Erin Hawksworth in new pic at Fox's Boston station and with WFAA8.
By ED BARK
Erin Hawksworth, formerly with WFAA8's sports department, is now at Fox25 in Boston (WFXT-TV), where she's a general assignment reporter.
The Canada native joined her new station in April after quietly leaving WFAA8, where she had been since February 2006. She previously worked with NBC Sports during the 2004 Summer Olympics. And her younger brother, Blake Hawksworth, is still a pitching prospect in the St. Louis Cardinals' minor league system.
Here's one of
her recent stories for WFXT
, on an Iraq war veteran who lost both legs in combat and recently awoke from a six-week coma.