Sams back in the D-FW morning mix
04/02/07 03:26 PM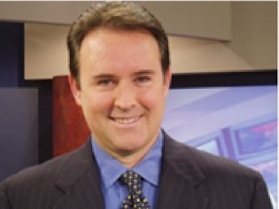 By ED BARK
Scott Sams will be returning to morning television to battle his old Dallas employer, CBS11 announced Monday.
The former Belo8 anchor will be back in D-FW on April 23rd to co-anchor the CBS-owned station's ratings-starved 5 to 7 a.m. show, joining holdovers Shannon Hori, Julie Bologna and Teresa Frosini.
Sams, in a statement, described CBS11 as a "station with momentum and one that's genuinely focused on making a positive difference in the community. I'm also happy to be returning to morning television, which is where I feel the best."
As first reported on unclebarky.com, Sams had a March 1 audition at CBS11, which had been seeking a replacement for Doug Dunbar after he stepped in for Tracy Rowlett as co-anchor of the station's 10 p.m. newscasts.
Sams spent almost 20 years at Dallas-based Belo8 before the ABC station opted to go "in a different direction" in September, 2004. At the time he had been anchoring Belo8's morning show. Sams later filed a discrimination suit against the station, claiming he had been dropped due to his age, religion, gender and race. An arbitrator awarded Sams a partial judgment in January, with both sides claiming victory.
Sams currently is anchoring at Denison, TX-based KTEN-TV, where he became the NBC station's main evening and late night anchor last spring.
CBS11 president and general manager Steve Mauldin said Sams is a "natural fit" in D-FW morning television.
There could be further changes. Several local broadcasting sources say that Hori has been negotiating with CBS11 management in hopes of returning to Florida before her three-year contract expires in July.
She reportedly wants to spend appreciably more time with her husband, who still lives in Florida. CBS11 had no comment on Hori's status Monday.