Up-close and objective: Night 2 of the May sweeps
04/28/08 12:59 PM
By ED BARK
This is a tough list to shrink-wrap. So tough that D-FW television alumni such as Ashleigh Banfield, Craig James, Rene Syler, Bob Brown, Curt Menefee, Bill Macatee and Russ Mitchell didn't quite make the Top 10 cut despite gainful careers at the network level. Here's the bottom-to-top list of those who've made the biggest names for themselves at the national level after prepping in North Texas.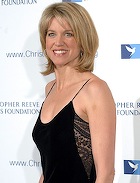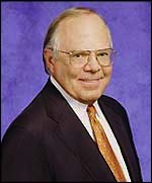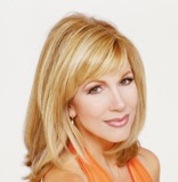 10. Paula Zahn
(1978-79 at WFAA) -- Left Dallas more than a generation ago and sequentially has taken prominent jobs with ABC, CBS, Fox News Channel and CNN, where she hit the ground running on 9/11. But Zahn called it quits at CNN on Aug. 2 after the network hired Campbell Brown from NBC to take her early prime-time slot. At age 51, her high-profile, high-paying days may be over.
9. Verne Lundquist
(1967-83 at WFAA) -- Became a household name in D-FW as Belo8's featured sports anchor, radio voice of the Dallas Cowboys and host of the legendary
Bowling For Dollars
. He's since been an all-purpose CBS Sports mainstay, equally adept at doing football, basketball and golf, where he manned a hole during Tiger Woods' fourth PGA championship.
8. Leeza Gibbons
(1980-83 at WFAA) -- Co-hosted Belo8's version of the syndicated
PM Magazine
before vaulting to
Entertainment Tonight
as an anchor/correspondent. She's also hosted her own syndicated talk show, acted in a handful of feature films and was a contestant on the most recent edition of ABC's
Dancing with the Stars
.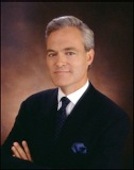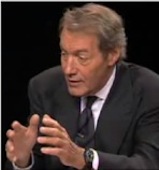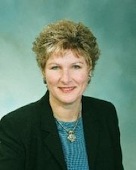 7. Scott Pelley
(1982-89 at WFAA) -- Seemingly born to be on camera, the telegenic former Belo8 street reporter quickly rose to prominence at CBS News and previously was a candidate to replace Dan Rather. He's now a
60 Minutes
correspondent who may yet have his day in the
CBS Evening News
anchor chair if Katie Couric's ratings continue to flat-line.
6. Charlie Rose
(1979-81 at KXAS) -- Hosted his own local talk show in the Phil Donahue mode at KXAS before taking a series of jobs at the national level. He's been a player at PBS since 1991, interviewing a succession of big-name movers, shakers and personalities. Questions sometimes tend to be verbose. But unlike Larry King, he's a stickler for preparation and research.
5. Karen Hughes
(1977-84 at KXAS) -- Was Karen Parfitt during her reporting days at KXAS. Left the station to become a major player in Texas Republican politics in the mid-1980s before allying with George W. Bush during his successful run for the governorship. She followed Bush to the White House as a key advisor second in power only to Karl Rove. In 2004, Hughes' memoir,
Ten Minutes From Normal
, recounted her years as a high-level political operative.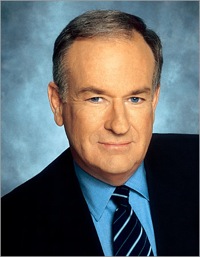 4. Bill O'Reilly
(1977 at WFAA) -- Had a brief stay at Belo8, where he admittedly clashed with both news executives and prominent anchor Tracy Rowlett. A long, winding career ensued before O'Reilly found his niche on the ground floor of Fox News Channel.
The O'Reilly Factor
long has been the network's most-watched program, with its host also authoring several bestselling books. Frequently lashes back at critics, most notably Al Franken and Keith Olbermann.
3. Sam Donaldson
(1959 at KDFW, then KRLD) -- El Paso native worked briefly as mostly an off-camera announcer before moving onward and upward to become an ABC fixture and the most famous White House correspondent in the land during Ronald Reagan's presidency. Donaldson also had a long tenure on ABC's
This Week
Sunday morning program, where he still appears monthly. In 1987 he wrote the bestseller
Hold On, Mr. President
. And from 1999 to 2001, he hosted network TV's first regularly scheduled Web program during the relative infancy of the Internet.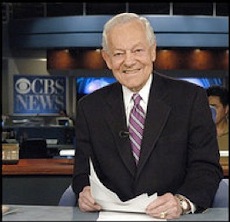 2. Jim Lehrer
(1970-73 at KERA) -- Helmed breakthrough
Newsroom
program at KERA after prepping in print with both
The Dallas Morning News
and
The Dallas Times-Herald
, where he became city editor. He moved to Washington, D.C. in 1973, teaming with Robert MacNeil to cover the Watergate hearings for public television. In 1975, the two started PBS' famed
The MacNeil/Lehrer NewsHour
, with Lehrer flying solo after MacNeil left the program in 1995. Also has written a number of well-received books and moderated nine presidential debates.
1. Bob Schieffer
(1967-69 at KXAS, then WBAP) -- Durable, affable and still a key CBS News contributor, Schieffer's long, high-profile career at the network peaked when he replaced Dan Rather in March 2005 as interim anchor of the
CBS Evening News
. He held that post until Aug. 31, 2006, leading the
Evening News
on a ratings comeback that eventually petered out when Katie Couric stepped in.
Schieffer continues to anchor Sunday morning's
Face the Nation
from Washington, D.C. An Austin native, he broke into journalism as a reporter for the
The Fort Worth Star-Telegram
, where he covered the Kennedy assassination and famously gave Lee Harvey Oswald's mother a ride to the Dallas police department. Has a journalism department named after him at Texas Christian University and in recent years wrote an autobiography titled
This Just In: What I Couldn't Tell You On TV
.