R.I.P. David Dillon
06/03/10 05:50 PM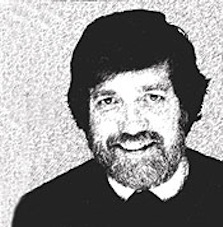 David Dillon, a former
Dallas Morning News
colleague and an architecture critic of national stature, has died of a heart attack at age 68.
David passed away at his home in Massachusetts. He left the
DMN
in September 2006, taking a buyout along with more than 100 other staffers, including yours truly.
David was a kind and serious-minded man, but with a terrific sense of humor to match his
gravitas
on buildings gone awry. He wrote from the heart and from a wealth of knowledge, never worrying about offending big-time developers if he thought they merited his wrath.
He was constructive, too, enjoying the beauty of well-laid blueprints that became pleasures to behold.
David will always be the
DMN
's signature architecture critic. His legacy in North Texas is a quarter-century of well-considered reviews of structures large, small, beauteous and ugly. R.I.P., my friend. It was a privilege to both know you and read you.
Ed Bark