Couric rumored to be seeking early exit from CBS News, but both are sorta saying otherwise
04/09/08 10:04 PM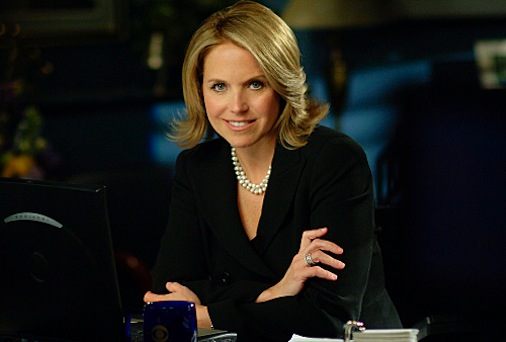 By ED BARK
The Wall Street Journal
reports that
CBS Evening News
anchor Katie Couric
"is likely" to leave that post
well before her contract expires in 2011 and possibly soon after the next presidential inauguration in January.
But CBS and Couric have both issued statements (included in the
Journal
's story) that say they're happy together without emphatically denying any planned breakup.
The
Journal
piece also says that Couric might be in line to replace Larry King on CNN after his contract expires next year.
As has been exhaustively reported, Couric's $15 million a year salary has not paid off in higher ratings for the
Evening News
, which badly trails both the
NBC Nightly News
and ABC's
World News
.
Frankly, the perfect replacement for Couric would be former WFAA8 reporter
Scott Pelley
, who was rumored to be on the short list of Dan Rather's possible successors. Bob Schieffer instead got the job and ably led the
Evening News
to a mini ratings resurgence while also re-steadying the ship. But he didn't want to anchor long-term, and CBS chairman Leslie Moonves already had settled on Couric as a star player who could youthify the
Evening News
while also significantly altering its presentation.
Both assumptions have been proven almost disastrously wrong. Pelley, 50, is well-seasoned at this point, and has both the on-air presence and reporting skills to succeed where Couric's failed. Besides that, his hair is notably grayer than either Brian Williams' or Charles Gibson's.
The latest wave of corporate-mandated staff reductions at CBS' owned-and-operated stations (including CBS11 in D-FW) make it highly unlikely the network would seek to reel in another high-priced big fish from outside the company. This makes Pelley a cost-efficient and sound choice in times when CBS News also reportedly is considering an "outsourcing" partnership with CNN.