Deborah does Dallas, pitching a new book on respect and also talking about how NBC gave her none (updated)
11/05/09 01:24 PM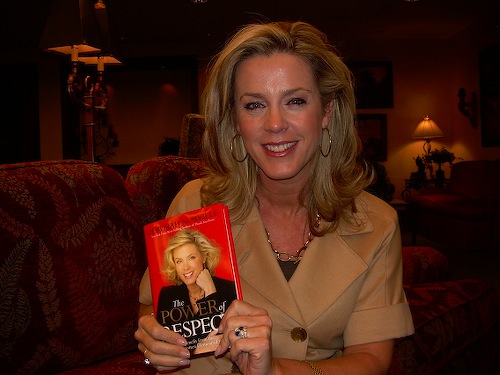 Deborah Norville brought her new book to Dallas. Photo: Ed Bark
Touting her latest book,
The Power of Respect
, Deborah Norville also remembers the heavy-duty dissing she took as a
Today
show co-anchor. Read about then and now in
her interview with unclebarky.com
. Also, the World Series bows out on an upswing in the
latest D-FW Nielsen ratings
. Also, check out the
Tonight Show
's dramatic readings of Levi Johnston's alleged tweets, which have the punk and his lawyer demanding a retraction. Take a look on the
Network News & Reviews
page while you still can.
Ed Bark