Positively Texas subtracted from TXA21
03/31/08 03:00 PM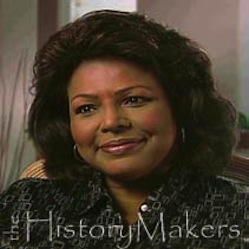 Positively Texas host Iola Johnson
It hasn't exactly been a high-profile program. But TXA21's
Positively Texas
, hosted by Iola Johnson, is being dropped as part of a wave of layoffs and budget cuts.
Johnson, who in the 1970s made D-FW television history at WFAA8 as the market's first black woman anchor, had teamed from 2000-'02 with Tracy Rowlett on CBS11's 4 p.m. newcasts. They had been a star team at WFAA8 until Johnson left the station in 1985 over a contract dispute. Rowlett joined CBS11 in 1999.
Positively Texas
, which aired at 6:30 a.m. Sundays, was Johnson's last link to either CBS11 or TXA21.
Ed Bark