Fox4's Hammarley suspended
06/30/08 10:02 AM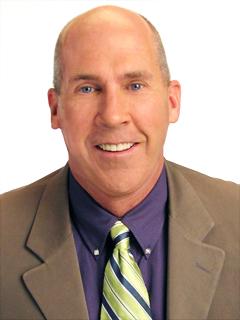 Fox4 medical reporter John HammarleyBy ED BARK
The Fox4 newsroom has sustained another jolt with the suspension of veteran medical reporter John Hammarley.
Sources at the station, who asked not to be identified, confirmed the suspension Monday and said that Hammarley's undisclosed activities are being investigated.
Hammarley, who has won numerous awards during his 12 years at Fox4, said in a brief telephone interview Sunday, "All I can say is that I'm still at the station. I'm employed by Fox4 and I don't know any different."
The reporter's
picture and bio
for now remain on the station's myfoxdfw.com Web site.
"If I don't do something stupid, like ending my report with 'slam-alam-a-ding-dong,' I think my bosses want me to stick around a little while longer," Hammarley says on a bio page that was last edited on May 6, 2008.
Hammarley's suspension is the second at Fox4 in less than a year. Veteran reporter Rebecca Aguilar was suspended last October for a controversial interview that received widespread national attention. She ultimately was dropped by the station in early March.
As previously reported on unclebarky.com, reporters Jeff Crilley, Jason Overstreet, Paul Adrian and Scott Sayres all have left Fox4 within the past month to pursue other opportunities. Adrian's last day was Friday. And in April, weathercaster/entertainment reporter Maria Sotolongo quit the station to spend more time with her baby daughter.
Last week Fox4 hired hired Sophia Reza from KOCO-TV in Oklahoma City as a full-time reporter. Her scheduled first day is July 28th.
Also of note:
The
Seattle Post-Intelligencer
reports that former Fox4 early morning anchor/reporter
Natasha Curry
, dropped by the station in late 2006, has likewise been dismissed by KOMO-TV in Seattle.
Curry got into TV news after a beauty pageant career that hit its high point with a top 10 finish in the 1998 Miss USA pageant, where she represented the state of Washington. She was known as Natasha Vantramp then. Honest.