Icons dropping like flies -- with no immediate end in sight
06/25/09 06:29 PM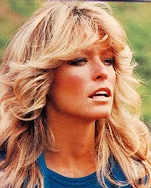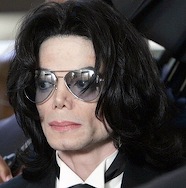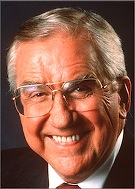 By ED BARK
Has there ever been a situation like this?
Some people enjoy lumping the deaths of prominent people into trifectas. This particular one may never be topped for both its rapidity and overall impact.
Ed McMahon's death Tuesday preceded the passings of Farrah Fawcett and then, shockingly, Michael Jackson on Thursday. And on the same day, the three children of Walter Cronkite
put out a statement
that doesn't bode well for their legendary father.
"Sadly, he is very ill and is not expected to recuperate," said Nancy, Kathy and Walter (Chip) Cronkite III. "He is resting at home surrounded by family, friends and a wonderful medical team."
Obviously, all four were/are giants in their respective fields.
***
McMahon was the consumate TV sidekick and pitchman, teaming with Johnny Carson for a never-to-be-equaled 30-year run atop the late night talk show charts.
***Fawcett was the pre-eminent sex symbol of the mid-1970s, starring in a show (Charlie's Angels) and smiling from a poster that remain entrenched in the pop culture firmament.

***Jackson, the self-proclaimed "King of Pop," stood like a Goliath atop the music industry before his behavior and startling physical transformations turned him into something of a midway freak show toward the end.

***Cronkite remains the standard by which all network news anchors are measured, even though his last CBS Evening News broadcast was more than 28 years ago.

As this is written, the cable news networks of course are covering Jackson's death non-stop while ABC, CBS and NBC all have altered Thursday's prime-time schedules.

ABC will have specials on both Jackson and Fawcett, beginning at 8 p.m. (central).

NBC's Dateline will offer a combined two-hour tribute to the two, also starting at 8 p.m.

CBS plans to devote an hour to Jackson alone, at 9 p.m.