Back in play
08/19/08 03:16 PM
Road trip's over and fingers are re-meeting keys at unclebarky.com. central.
The latest D-FW Nielsen ratings show that
NBC5's early evening newscasts are still getting a big goose
from the Peacock's following Olympic-casts. Meanwhile, we've got a big helping of TV odds and ends on the
Bulletin Board
page and video of
Ernest Borgnine's
hands-on secret to staying young during his recent appearance on
Fox & Friends
.
Also, look out below for a few homegrown pictures from Chicago, where father, son and daughter gathered to spy on her new hometown.
Ed Bark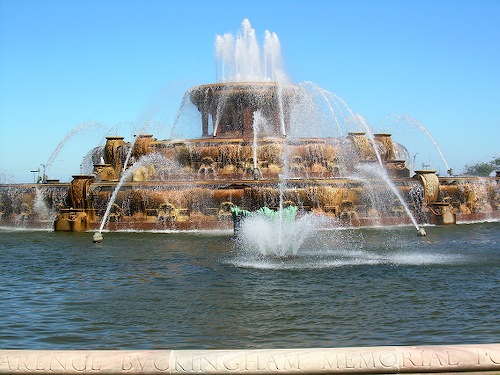 Chicago's Clarence Buckingham Memorial Fountain co-starred in the opening of every Married . . . With Children episode, with Frank Sinatra's "Love and Marriage" making their world further go 'round.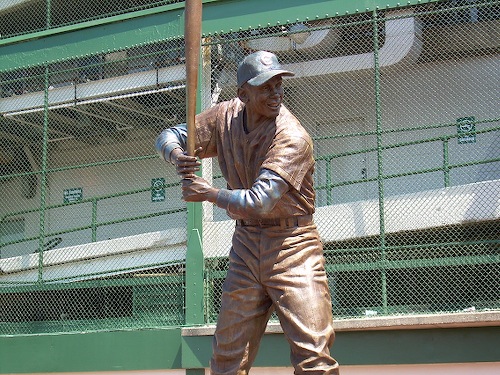 His majesty, Ernie Banks, strikes a pose outside Wrigley Field.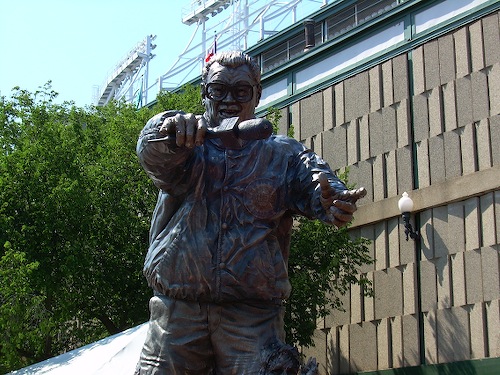 The late and vociferous Harry Caray remains the Cubs' den leader.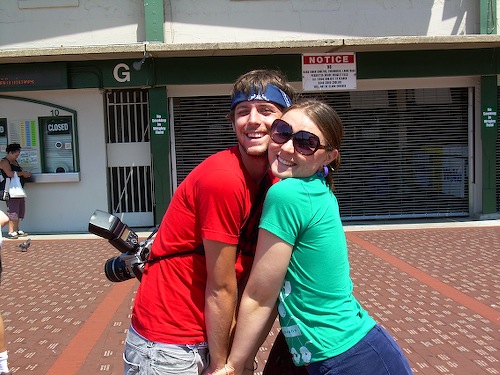 Let's play two: Uncle Barky still the proud papa bear of Liz & Sam.