Synergize this: Fox Television Stations, Inc and NBC Local Media form news service in Philly with plans to expand to other markets where both corporations own stations (P.S. those five markets include Dallas-Fort Worth)
11/13/08 11:46 AM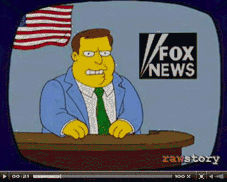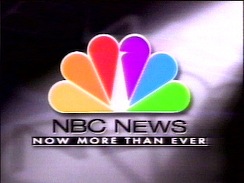 By ED BARK
Content-sharing used to be done under corporate umbrellas such as Dallas-based Belo, where the "strategic partnership" between
The Dallas Morning News
and WFAA8 mandated daily planning sessions on how to optimize and cross-promote each other's news product.
Reporters at both news organizations pretty much hated that relationship. But management didn't much care. So it's a good thing that those days are pretty much over, now that Belo has split into two entities. WFAA8 no longer has to tell the
DMN
what big stories it's working on -- and vice-versa. They still hug each other in other ways, though, via back-and-forth links on their respective Web sites, etc.
But now comes
further news
of possibly more troubling content partnerships between competing corporations that used to wage all-out wars against each another.
The Dallas Morning News
and
The Fort Worth Star-Telegram
, long derided in each other's newsrooms as "The Morning Snooze" and "The Startlegram," announced earlier this month that they'd be "exploring ways to collaborate in a few targeted areas of newsgathering."
On Thursday, Fox Television Stations, Inc. and NBC Local Media said they'll be forming a "local news service" in Philadelphia, where both networks own stations. They'll begin getting in bed with each other in January 2009, with more such arrangements to come.
"The parties intend to roll out the local news service in other markets at a later date," Fox and NBC said in a joint statement. Those five remaining markets include Dallas-Fort Worth, the country's fifth largest. NBC owns KXAS-TV (Channel 5) and Fox owns KDFW-TV (Channel 4). The two networks also have "O&Os" (owned and operated stations) in New York, Los Angeles, Chicago and Washington, D.C.
DMN
editor Bob Mong, in a
Nov. 7th memo to staffers
, said that it makes sense to collaborate with the
Star-Telegram
"because of the challenging economic and revenue environment we find ourselves in. I can assure you we have no intention of diluting our powerful brand . . . I also believe that collaboration is made possible because of the mutual respect the two newsrooms have for one another."
The joint Fox-NBC statement basically is an identical twin.
Says NBC Local Media president John Wallace: "By pooling resources to provide video coverage of general market events, we can ensure our stations are covering the news of the day, and at the same time, focus our efforts on the type of specialized reporting that defines our brands and differentiates our stations within their communities."
We'll see how those respective two statements hold up a year or two from now. In the best case scenario, infighting from within will call a halt to these relationships. That's in part what happened in the case of the
DMN
and WFAA8. The latter station's investigative reporters don't want to and shouldn't have to share their scoops with the print people across the street. And vice-versa.
The more likely course of events is this, though. Someday in the not too distant future, we'll be reading
The Dallas-Fort Worth Star-News
or watching FoxNBC4/5. I hope that doesn't happen because independent, distinctive and competitive local news coverage is the last barrier to full-blown homogenization. But you'll still have rascally unclebarky.com for at least the near future. Our overhead is lower than a rat's rent payment, although a few more pre-paid ads sure would help.
One more thing: Fox and NBC earlier partnered on
hulu.com
, where clips and full episodes of their respective entertainment series are available for free. It's a great web site that doesn't compromise anybody unless characters from Fox's
House
and NBC's
ER
start crossing over on a weekly basis.
In the end I'm for anything that saves money in a very dispiriting economy. But these latter day news content arrangements in the end aren't likely to save any jobs. Quite the opposite, I'm afraid. How far away are we from the day when D-FW's Fox4 and NBC5 start consolidating their news staffs, sending one reporter rather than two to cover a breaking story?
Thursday's announcements definitely open that door -- and it's more than just a crack.