CBS11/TXA21 mum on rumored departure, eviction (2nd update)
07/08/08 10:15 AM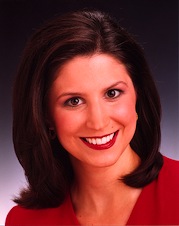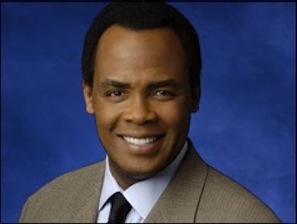 Meteorologist Julie Bologna and anchor/reporter Kenneth Taylor
By ED BARK
Personnel matters are like beehives at TV news operations. No one in management wants to go near them. Nor do the anchors and reporters under scrutiny.
This time it's CBS11/TXA21 playing hard to get.
"We're not going to discuss the status of any personnel contracts," communications director Lori Conrad said in an email reply sent late Tuesday morning.
News director Scott Diener also has declined to comment. So we're going to go with what we know based on reliable, trusted sources who for obvious reasons don't want to be identified.
Item 1
-- As recently posted by
Pittsburgh Post-Gazette
TV critic Rob Owen, CBS11 early morning meteorologist Julie Bologna is rumored to be
returning to Pittsburgh
after her contract expires this month.
She joined CBS11 in July 2004 after a five-year stint at NBC affiliate WPXI-TV in Pittsburgh, where she took temperatures on the morning and noon shifts. Owen speculates that Bologna now might join rival ABC station WTAE-TV, which has a position open and is battling WPXI for early morning ratings supremacy.
Meanwhile in D-FW, CBS11's 6 a.m. news continues to run a distant fourth while rivals Fox4, NBC5 and WFAA8 jockey for first place.
"I will say, on the record, 'No comment,' " Bologna said at mid-afternoon Tuesday, a telltale sign that something is in the works.
CBS11 and TXA21 have six weathercasters on their payroll, and presumably could afford the loss of Bologna. Should she opt to leave, her most likely early morning successor would seem to be the very capable
Jeff Jamison
.
Meanwhile, Owen says that Bologna "might win over some viewers" for WTAE, "especially guys, who always loved to ogle Bologna and then write about it on local chat boards."
There's been no overt ogling of her in these parts.
Item 2
-- Sources at CBS11/TXA21 say that anchor
Kenneth Taylor's
contract won't be renewed after it expires this summer.
Taylor came to D-FW in the summer of 2006 to co-anchor TXA21's new prime-time newscasts with Tracy Kornet. Lately, though, he's been working weekends, with Chris Salcedo stepping in to co-anchor the weekday 7 to 9 p.m. broadcasts.
Item 3
-- NBC Universal's
weekend purchase of The Weather Channel
has prompted CBS11/TXA21 management to order the removal of all on-air and online references to its now former "content partner."
The Weather Channel's alliance with the two stations dates to June 2007. CBS11 and TXA21 sometimes used Weather Channel reporters for live dispatches from big storm "events" outside North Texas. Now all that's left is a cold front, even though Conrad says that "our partnership with them still exists."