Fox4 reporter Scott Sayres is latest to leave the station (updated)
06/21/08 10:27 AM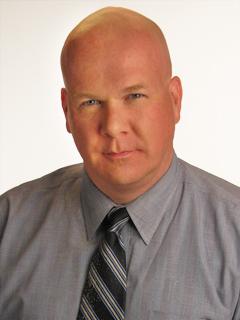 By ED BARK
Another Fox4 reporter has left the building.
Scott Sayres, who joined the station in December 2002, resigned Friday to take a position with the Dallas office of Weber Shandwick, a global public relations firm. Former WFAA8 reporters Bert Lozano and Mary Ann Razzuk will be among his fellow employees.
Sayres, a Southern Methodist University graduate, confirmed his departure Saturday morning but couldn't immediately talk further. He was on a plane to Chicago.
In a subsequent voice mail message from Chicago, Sayres said he had a "phenomenal run at Fox4" during his 21 years as a reporter before opting to act on a "once in a lifetime opportunity" with Weber Shandwick.
"I am deeply appreciative of everything that (news director) Maria Barrs and KDFW did for me," he said. "I enjoyed my time there immensely. And that's really about it."
Sayres joined Fox4 from Fox station WGHP-TV in North Carolina before previous stops in Seattle, Las Vegas and Amarillo. In his Fox4 Web site bio, Sayres says the journalism bug bit him hardest when the "death penalty" was imposed on SMU's football program while he was a staffer on the school newspaper.
"By then, I knew I was a goner . . . news had become my life," Sayres says.
As previously reported on unclebarky.com, Fox4 has been rocked in recent months by the departures of on-air news staffers Jeff Crilley, Jason Overstreet, Maria Sotolongo and Paul Adrian, who is leaving at the end of June after announcing his resignation in May. Fox4 traffic reporter Todd Carruth, technically a contract employee, also left that post in the spring to try another line of work.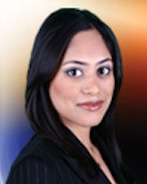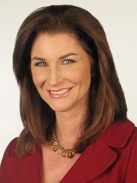 Sana Syed and Fox4 anchor Heather Hays
As Sayres was leaving, Fox4's 9 p.m. news co-anchor Heather Hays was having her second child Friday afternoon.
It's a 9-pound girl named Lily Rae, who joins sister Emmy Elizabeth. Fox4 gave viewers the details on its Friday 9 p.m. newscast and also has a picture of the newborn on its
Web site
. Hays plans to be on maternity leave for the next two months.
Also, sources say that Fox4 intends to hire Fort Worth native Sana Syed as a freelance reporter. She's currently with Fox25's KOKH-TV in Oklahoma City after a previous stint at WBRZ-TV in Baton Rouge. While previously in North Texas, Syed had an internship at WFAA8 and also worked for NBC5. She was in Fox4's newsroom on Friday.
Syed's
KOKH bio
says she's covered stories ranging from Saddam Hussein's execution to the
American Idol
finals in Hollywood.