NBC5 names new VP/GM from even bigger market
07/29/08 03:47 PM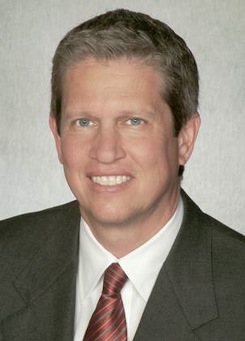 By ED BARK
KXAS-TV (NBC5) has tapped Chicago-based cable "superstation" WGN-TV for its new vice-president and general manager.
Thomas Ehlmann had held the same titles since 2004 at Tribune-owned WGN, where he arrived after four years of running KHWB-TV (now KHCW-TV) in Houston. The station is best known as the longtime telecaster of Chicago Cubs games.
The appointment was announced Tuesday by Larry Wert, president, central & western region, NBC Local Media. KXAS is one of 10 stations owned and operated by NBC. Its D-FW home base is the country's fifth largest market. Chicago is No. 3, behind only New York and Los Angeles.
Ehlmann replaces Tom O'Brien, who in April became president and general manager of NBC's New York flagship station, WNBC-TV. In his new capacity at NBC5, Ehlmann will report to Wert.
"He is an innovative leader who has been a strong competitor in the Chicago market," Wert said of Ehlmann. "We're thrilled to have someone of Tom's caliber on our team, returning to Texas to lead our Dallas operations."
Ehlmann has work to do, particularly at 10 p.m., where NBC5 ran third in the May "sweeps" ratings period in the total homes Nielsens and barely nipped second-place CBS11 among 25-to-54-year-olds, the main advertiser target audience for news programming.
WFAA8, which NBC5 had dominated at 10 p.m. for a five-year period through November 2006, is now the clear ratings leader at 10 p.m.
The University of Arizona graduate is married with two children and plans to relocate to Dallas with his family, NBC5 says.
Ehlmann also has been general manager at KOVR-TV in Sacramento and KDNL-TV in St. Louis.