North Texans vie in three reality competition finals
08/01/08 04:21 AM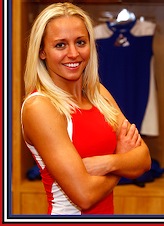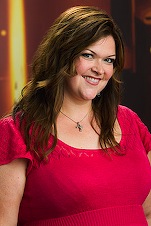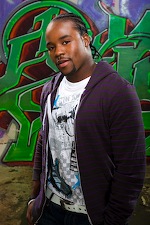 North Texas finalists Ally Davidson, Melissa Lawson, Joshua Allen
By ED BARK
North Texans are no strangers to any and all manner of reality competitions. Next week will be unusually well-populated, though, with local rooting interests competing in three finals.
Monday's two-hour climax of NBC's
American Gladiators
(7 to 9 p.m. central) finds Ally Davidson of Dallas toughing it out in hopes of becoming the show's top woman challenger. The 24-year-old sales representative and newlywed tried out with her husband, Jeff, who made it all the way to the July 28 semi-finals.
At 9 p.m. Monday, Arlington's Melissa Lawson, a 32-year-old mother of five, is among three finalists on NBC's concluding episode of
Nashville Star
.
And Fort Worth's 19-year-old Joshua Allen, whose specialty is hip-hop/popper, is one of four finalists trying to win Fox's
So You Think You Can Dance
. They'll perform on Wednesday (7 to 9 p.m. Wednesday), with a winner emerging on Thursday's two-hour finale.
All three shows are ending their summer seasons before NBC's summer Olympics coverage takes center stage with the Aug. 8 opening ceremonies from Beijing, China.