07/17/18 10:49 AM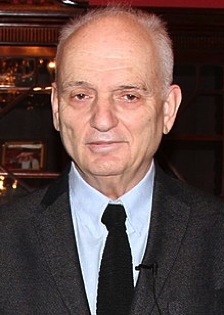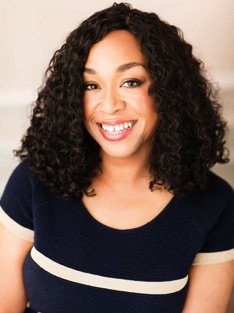 David Chase (The Sopranos) and Shonda Rhimes (take your pick) lately are polar opposites when it comes to being prolific.
By ED BARK
@unclebarkycom on Twitter
What will he do for an encore after
The Sopranos
?
Its principal architect, David Chase, instead has chosen to stay in his wheelhouse by co-writing a
Sopranos
prequel tentatively titled
The Many Saints of Newark
and set during the era of that city's 1960s race riots. As currently envisioned, it will be a feature film, not a TV series.
Meanwhile, Chase's
A Ribbon of Dreams
, a planned miniseries for HBO about Hollywood's formative years, is now dead according to friend/colleague Alan Sepinwall, one of Chase's longtime confidants and now TV critic for
Rolling Stone
. HBO originally announced the series way back in March 2009. But Chase wasn't able to pull the trigger for whatever reasons.
This brought something to mind. Chase,
Mad Men
creator Matthew Weiner and
Breaking Bad
maestro Vince Gilligan have yet to follow up these classic series with both new, original ideas for the small screen. On the other hand, producers/creators Dick Wolf, Shonda Rhimes and Ryan Murphy are constantly turning out new product. Their creations aren't in league with the aforementioned all-time great series. But particularly in Murphy's case, they've won some major Emmy awards along the way.
Circumstances vary. When you make your mark in an indelible way, the pressures are greater to create a followup act. And it's probably all downhill anyway, so why put yourself out there?
Some people are grinders, though. The late Aaron Spelling could never be accused of producing high quality television. But he churned out product like those chocolates on that Lucy/Ethel assembly line. His principal venue, ABC, became known as the Aaron Broadcasting Company. And Spelling, if nothing else, was a great provider, with ratings hits such as
Dynasty, Charlie's Angels, The Love Boat, Fantasy Island, Hart to Hart, Hotel, Starsky & Hutch, The Mod Squad, The Rookies
and
T.J. Hooker
. When ABC cut him loose, he returned with another arsenal for rival networks, including
Beverly Hills, 90210, Melrose Place, 7th Heaven
and
Charmed
.
Wolf, Rhimes and Murphy are in the Spelling tradition. Chase, Weiner and Gilligan decidedly are not, when it comes to blending quality with productivity. Let's take a closer look at them.
David Chase
-- He's 73 now, and in fairness was more prolific as a younger man. Chase cut his teeth on
The Rockford Files
as one of the show's sub-producers and then went on to play a leading role in
I'll Fly Away, Northern Exposure
and the quickly canceled but critically acclaimed
Almost Grown
. But since
The Sopranos
left HBO in 2007, he's put his name to just one completed project, as producer of the 2012 feature film
Not Fade Away
.
Dick Wolf
-- At age 72, he's nearly as old as Chase. But what a contrast. Wolf, who recently vowed to never retire, wrote several scripts for
Hill Street Blues
and
Miami Vice
before eventually striking it rich in 1990 by creating the original
Law & Order
brand for NBC. Two successful spinoffs ensued --
Law & Order: Criminal Intent
and
Law & Order: SVU
(still on the air). There also were three clinkers (
Law & Order: LA, Law & Order: Trial By Jury
) and last season's
Law & Order: True Crime
.
But as the
Law & Order
brand petered out -- and seemingly Wolf's career along with it -- he reinvented himself with more drama series in the same branding mode.
Chicago Fire
, launched in 2012 on NBC, was followed by Wolf's
Chicago P.D.
and
Chicago Med
while a third spinoff,
Chicago Justice
, failed to achieve liftoff. But
Fire, P.D.
and
Med
are all still standing, and this fall will comprise NBC's entire Wednesday night schedule.
During this period, Wolf also has whiffed with the likes of a
Dragnet
reboot,
Conviction, Deadline
and
Swift Justice
. He hasn't exactly been showered with Emmys, but has been nominated numerous times and won the "Outstanding Drama Series" trophy in 1997 for the original
Law & Order
. Among his cast members, Mariska Hargitay has won a Best Actress Emmys for
SVU
while the series also has been feted with five Guest Actress trophies.
Vince Gilligan
-- He had been a co-executive producer on
The X-Files
(but second banana to Chris Carter) before creating his masterstroke,
Breaking Bad
, in 2008. Gilligan's
Breaking Bad
prequel,
Better Call Saul
, remains on AMC after a 2015 launch. In that same year, Gilligan, 51, helmed the short-lived
Battle Creek
series for CBS. But that was resurrected from a script Gilligan had written 10 years earlier. He's otherwise yet to go beyond his
Breaking Bad
parameters.
Shonda Rhimes
-- ABC has been beholden to her ever since
Grey's Anatomy
premiered in 2005 and eventually led to an all-Shonda Thursday night lineup also populated by
Scandal
and
How to Get Away with Murder
. The
Scandal
era is over after this year's series finale. But after all these years,
Grey's
is still ABC's most-watched scripted series and
HTGAWM
will begin Season 5 this fall. In the interim, Rhimes, 48, has left ABC with another pair of returning series,
Station 19
and
For the People
.
The bad news for the alphabet network: Rhimes has signed an exclusive deal with Netflix, which will be home to all of her future series. None of her creations has won an Emmy in the best drama series category, and only
Grey's
has ever been nominated. But Viola Davis, star of
HTGAWM
, has won an Emmy for best actress in a drama series while Katherine Heigl took home a supporting actress trophy during the early years of
Grey's
.
Matthew Weiner
-- He was a key off-camera contributor to
The Sopranos
, but during that time could never convince HBO to green light his vision for
Mad Men
. So Weiner, 53, instead put AMC on the map as a new home for high quality scripted series. He earlier worked on both
Becker
and
Andy Richter Controls the Universe
.
During the run of
Mad Men
, which ended in 2015, Weiner directed the feature film
Are You Here
. He's otherwise been idle, although an announced new TV project is looming.
The Romanoffs
, on which Weiner is creator, executive producer, writer and director, is an anthology drama series planned for sometime this year on Amazon Prime. Eight episodes are in the works, with a different cast, story and location for each of them, Weiner has said. Former
Mad Men
co-stars Christina Hendricks and John Slattery reportedly are among the actors on board for a single episode. Other announced participants include Diane Lane, Amanda Peet, Paul Reiser, Corey Stoll and Jon Tenney. Weiner also has reassembled many members of his
Mad Men
creative team. So we'll see what comes of this.
Ryan Murphy
-- Now here's a guy who knows how to have it both ways. Murphy, 52, not only churns out product but also has been rewarded with armloads of Emmy awards and wins. His primary venues have been the FX and Fox networks, although those associations are now ending. As did Rhimes, Murphy has signed an exclusive deal with Netflix.
He made his first big marks with FX's
Nip/Tuck
and Fox's
Glee
after breaking in with 1999's moderately successful
Popular
for now defunct WB network.
Glee
received a slew of Emmy nominations and won six of them.
Nip/Tuck
likewise had multiple Emmy nominations during its run, but won only for "Outstanding Makeup."
But then came Murphy's
American Horror Story, American Crime Story
and
Feud
anthology series for FX -- all within six years time.
The People v. O. J. Simpson: American Crime Story
, one of 2016's most acclaimed TV productions, won nine Emmys, including for "Outstanding Limited Series." Acting awards went to Courtney B. Vance, Sarah Paulson and Sterling K. Brown. This year's second installment,
The Assassination of Gianni Versace
, has an imposing total of 18 Emmy nominations, with the results coming in September.
The
Horror Story
franchise has won four acting Emmys over the years, including two for Jessica Lange. She also was among the nominees for
Feud: Bette & Joan
, which had a total of 18 nods and early on looked to be a big winner before being beaten in all of the major categories by HBO's
Big Little Lies
.
Last season, Murphy gifted Fox with its most-watched new series,
9-1-1
, while also launching
Pose
on FX. Both have been renewed for second seasons. Incredibly, all of Murphy's series have endured for at least two seasons, although a previously announced sophomore year for
Feud
(focusing on Prince Charles and Princess Diana), reportedly is hitting some snags creatively.
In short, Murphy, Rhimes and Wolf are both devoted and addicted to juggling multiple TV series at once. Chase, Gilligan and Weiner are constipated in comparison, but have much tougher acts to follow -- and may not want to follow them at all.
There's no "right" way to do this. But Murphy so far has proven to be TV's lord and master when it comes to both the conveyor belt approach and an ability to keep the critical acclaim coming.
Email comments or questions to:
unclebarky@verizon.net