11/30/06 09:54 AM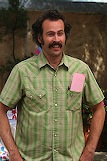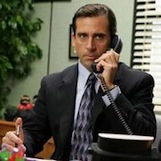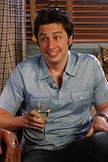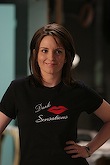 Comedy tonight: My Name Is Earl, The Office, Scrubs and 30 Rock give NBC some big kicks in a rejuvenated Thursday night lineup.
By ED BARK
Seems like old times for NBC. Four first-rate comedies are back in play on Thursdays, which hasn't happened since
The Cosby Show, Family Ties, Cheers and Night Court were happy together in the mid-1980s. Now come My Name is Earl, The Office, Scrubs and 30 Rock, massed for the first time on Thursday, Nov. 30. You really should be there for them.

These otherwise are very different times, though. Those Cosby-led comedies dominated the Thursday ratings on No. 1 NBC. These comedies are battling for their lives on a resurgent, but still No. 3 network. Rivals have taken most of Thursdays away from NBC and are beating the Peacock over the head from 7 to 9 p.m. (central time) with the likes of Survivor, Grey's Anatomy, CSI: Crime Scene Investigation and the new Ugly Betty.

Another big difference. NBC's hit comedies of yore all had laugh tracks and were shot on sound stages before live studio audiences. Earl and company are bracingly without laugh tracks, marking the first time any network has dared to offer a back-to-back quartet without any background noise. Sorry Fox, we're not counting cartoons.

NBC's comedies also find themselves fighting for the very survival of the genre. The same can be said of CBS' conventionally made, laugh track-fueled Monday night foursome of Two and a Half Men, How I Met Your Mother, The New Adventures of Old Christine and The Class.

Twenty seasons ago, the Peacock's fall prime-time schedule accommodated 13 comedies. Now we're down to Thursday's funsome foursome, with no new laughers on tap as midseason replacements. CBS likewise has just four comedies in its otherwise crime-fueled lineup. It had six in 1986, but viewers also could laugh at its mix of broad prime-time soaps (led by Dallas) and banter-laced buddy hours such as Simon & Simon and Scarecrow & Mrs. King.

NBC now looks to be network TV's last, best hope for daring, improvisational comedy that might forever be immune to blockbuster ratings. Earl, Office, Scrubs and 30 Rock aren't really sitcoms. In fact it's an insult to call them that. They all live on the edge, looking for laughs without ever being obvious about it. Their salvation may be younger audiences for whom the laugh track is an antiquated intrusion. Consider them comedies for the YouTube generation, except that NBC's weekly short films are genuinely and consistently funny. These are pros, and it shows.

Thursday's latest Earl is Christmas-themed, at least to the point of having some visible holiday decorations. Earl Hickey (Jason Lee) is making 274 baloney sandwiches in hopes of crossing off No. 146 on his list of restitutions. It seems that he stole "gay Kenny's" (Greg Binkley) lunches throughout the 5th and 6th grades.

Meanwhile, dense brother Randy (Ethan Suplee) is almost finished with his "love poem" for Catalina (Nadine Valazquez).

"What's somethin' that rhymes with cartilage," he asks Earl. "Or Florida. I can go either way."

Earl's ex-wife, Joy (Jaime Pressly), is in group-counseling for anger management, otherwise diagnosed by her therapist as Pathological Impulse Control Disorder.

"Hot damn," Joy blurts. "Does this mean I can get crippled people parkin'?"

Earl gets away with this because it knows how to walk a tightrope between off-putting bad taste and good riddance to the most rigid forms of political correctness.

The Office also works without a net. Thursday's episode finds bossman Michael Scott (Steve Carell) again mismanaging a touchy situation. An ex-convict, who happens to be black, is one of his merged firm's new employees. Ah, the old stereotype. So it's time to ham-handedly confront the staff.

"You show me a white man you trust and I will show you a black man I trust even more," Michael challenges.

But the ex-con turns out to be a white collar criminal whose time in prison was pretty comfy. In fact, comfier than working for Michael, the employees grouse. Ricky Gervais and Stephen Merchant, creators of the original British version of The Office, lent their writing talents to this episode, which is a classic.

Scrubs then returns after a long layoff, with Dr. JD Dorian (Zach Braff) still in a panic over the pregnancy of his girlfriend, Kim (Elizabeth Banks). The wives of docs Christopher Turk (Donald Faison) and Perry Cox (John C. McGinley) likewise are expecting in an episode that also works in a Joe Piscopo joke, a cameo by Blue Man Group and Britney Spears' "Bye, Bye, Bye" as the virtual national anthem of Sacred Heart Hospital. Who could ask for anything more?

On 30 Rock, TV show producer Liz Lemon (Tina Fey) is re-dating old flame Dennis (Dean Winters), who's still selling beepers for a living. But the sex is great. Or as Lemon puts it, "Fast and only on Saturdays. It's perfect."

Her boss, Jack Donaghy (Alec Baldwin), again feels the need to mentor. He wants her to appreciate the "finer things in life." One of his earlier makeovers already has seen the light. He's now the polished "vice president of locomotives, and a rising star at GE," Donaghy crows.

Lemon is more concerned about the new face tattoo on Tracy Jordan (Tracy Morgan), her variety show's unpredictable star.

"I can't be normal. If I'm normal, I'm boring," he reasons after a magazine picture shows him conventionally walking out of a Starbuck's as an everyday person.

In real-life, Morgan recently was busted a second time for driving under the influence. He needs to be more normal, even if NBC's Thursday comedy lineup is anything but. Its longterm future is up in the air and is now up to you.

It's a responsibility that should be taken seriously.