Those sinking feelings: Big Four networks' new season numbers are down, down, down, down
10/09/07 01:36 PM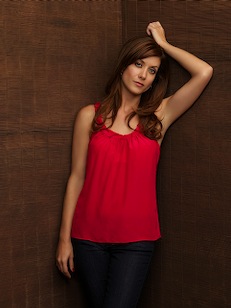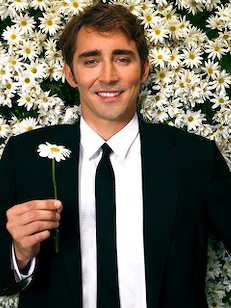 ABC's Private Practice and Pushing Daisies were the only new shows to hit prime-time's top 25 in Week 2 of the new fall season.
By ED BARK
Maybe you're watching on your phone? On the Internet? Or while jogging with the new Fly-a-Kite projection screen companion?
That last invention hasn't been invented yet, but please be patient. Also be apprised that fewer people than ever are watching the broadcast networks' new fall seasons unfold on what used to be the only games in town -- their TV sets.
Nielsen Media Research numbers for the first two weeks of the 2007-08 season are another kick to the midsections of CBS, ABC, NBC and Fox. Even with delayed DVR viewing figured in, the Big Four are down a collective 31 percent in total viewers from the same time last year. And it's even worse among advertiser-coveted 18-to-49-year-olds, where the combined year-to-year shortfall is 42 percent.
We're not even bothering to include the incredibly shrinking CW network, which offered a much-improved lineup of new shows this season. Still, it continues to run a distant sixth -- behind Univision. And two of its Sunday night newcomers --
CW Now
and
Online Nation
-- are drawing well under one million viewers nationally.
In the latest ratings week (Oct. 1-7),
Online Nation
had a smaller crowd (702,000 viewers) than Monday and Tuesday night repeats of
Mama's Family
on the Ion network. No, I didn't know what that was either. But its Web site calls Ion "Your Home For Popular TV Favorites."
The Gambler V: Playing for Keeps
is running this Saturday night.
Only two series, ABC's
Pushing Daisies
and
Private Practice
, made the week's Top 25 in both total viewers and with 18-to-49-year-olds. But even though it's perceived as the "hot" network right now, ABC's year-to-year numbers respectively are down 5 percent and 12 percent.
Fox is the only network to show just single digit decreases in both of those measurements. Look out, though. The Cubs and Yankees already are out of post-season play, leaving Fox facing the ratings-deflating prospect of an Arizona-Cleveland World Series. The best it can hope for is Boston-Colorado, not exactly a spine-tingling matchup on paper.
NBC is hanging in there with its new
Bionic Woman
series, but the audience drop-off from its first to second episode already is cause for concern. In the key 18-to-49 demo,
BW
ranked eighth in premiere week with 7.4 million viewers. Last week's episode dipped to 19th with 5.4 million 18-to-49-year-olds.
NBC's only ratings blockbuster is
Sunday Night Football
, easily its No. 1 attraction across the board. But that only lasts until January.
CBS still has eight crime dramas in the top 25 among total viewers. Even so, its year-to-year performance is down 11 percent in that measurement. It also has a league-leading 18 percent downturn in its 18-to-49-year-old numbers.
None of this is encouraging. But at the same time everything is changing. There are myriad ways to watch a TV show these days, none of which have anything to do with appointed days and hours of the week. But will the new delivery systems and viewing patterns make cash registers go ring a ding ding? Or is all of this an ongoing death knell for the networks as we not so long ago knew them?