CW adds two, plots 10th and last season for Smallville
05/20/10 08:20 AM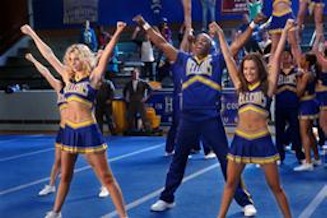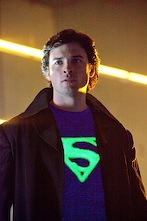 Hellcats is in and Smallville's on the way out. CW photos
By ED BARK
The CW's comedy-less fall lineup, announced Thursday, adds two new girly-girl hours while prepping an exit strategy for its long-running man in tights.
Smallville
, birthed a decade ago on the defunct WB network, will launch its 10th and final season with an eye toward a "classic reuniting of the timeless romance" between Clark "Superman" Kent (Tom Welling) and Lois Lane (Erica Durance) during their grownup stint at
The Daily Planet
.
CW also is renewing the amazingly resilient
One Tree Hill
, billed as "the show loyal viewers demanded back." So it's getting an eighth season after hitting the 150-episode mark earlier this year. Let's go out on a limb and say that
One Tree Hill
eventually will outlast
Law & Order
. Hoo hah.
The most notable cancelation is
Melrose Place
, launched to much fanfare last season. But two fellow freshmen,
Vampire Diaries
and
Life Unexpected
, are getting sophomore years.
90210, Supernatural, One Tree Hill
and
Life Unexpected
all will have new nights in the fall.
Here are the two fall newcomers:
Hellcats
(drama) -- Newcomer Aly Michalka stars as Marti Perkins, a pre-law student who's "cool, hip and alt" but loses her scholarship anyway. So she re-charges her teen gymnastic skills to win a spot on Memphis-based Lancer University's vaunted Hellcats cheerleading squad. Her new roommate, Savannah Monroe, is described as a "petite peppy Texan." Together they brave backstabbing and big-money temptations on the "sprawling campus of a powerhouse college football program in the deep South."
Nikita
(drama) -- On the lam from a secret and sinister U.S. agency known as Division, emotionally scarred Nikita (Maggie Q) is re-determined to "stop at nothing to expose and destroy their covert operation."
Here's The CW's night-by-night fall lineup, which always is subject to change:
(New series are marked by an asterisk, and the network still sits out Saturdays and Sundays.)
MONDAY
90210
Gossip Girl
TUESDAY
One Tree Hill
Life Unexpected
WEDNESDAY
America's Next Top Model
Hellcats*
THURSDAY
The Vampire Diaries
Nikita*
FRIDAY
Smallville
Supernatural