A whole buncha Bowl games worth flushing
12/05/11 01:48 PM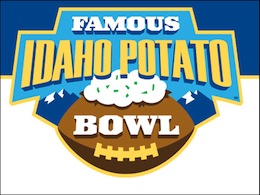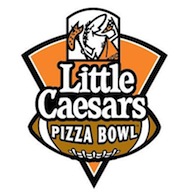 By ED BARK
Amazingly, this great country of ours is still without a post-season State Farm Discount Double Check Bowl among the 35(!!!) being played.
Even more amazingly, the following sponsored bowls not only actually exist but will all be nationally televised in the interest of further proving the NCAA's point that this is far more valuable to the "college experience" than a playoff system.
Dec. 17 in Albuquerque
-- The Gildan New Mexico Bowl between Wyoming and Temple. And the Famous Idaho Potato Bowl in Boise between Ohio and Utah State. Plus on this same date, the New Orleans-set R&L Carriers New Orleans Bowl between San Diego State and Louisiana-Lafayette.
Dec. 20 in St. Petersburg
-- The Beef O' Brady's St. Petersburg Bowl between Marshall and Florida International University.
Dec. 26 in Shreveport
-- The Advocare V100 Independence Bowl between North Carolina and Missouri.
Dec. 27 in Detroit
-- The Little Caesars Pizza Bowl between Purdue and Western Michigan.
Dec. 30 in The Bronx
-- The New Era Pinstripe Bowl between Iowa State and Rutgers. Also on that date, the Franklin American Mortgage Music City Bowl in Nashville between Wake Forest and Mississippi State.
Jan. 2 in Jacksonville, Fla.
-- The Taxslayer.Com Gator Bowl between Ohio State and Florida. (OK, the Gator Bowl has been around for a long time, but putting Taxslayer.Com in front of it seems like a death blow.)
Jan. 8 in Mobile, Ala.
-- The GoDaddy.Com Bowl between Northern Illinois and Arkansas State.
Wow, what a lineup. From 1990-'96, the most laughably titled post-season college football event was the Poulan Weed-Eater Independence Bowl. It hardly seemed worth winning when you put it like that.
Now it's a veritable feast, with no real limits on what might be coming next unless college football's overlords miraculously wake up someday. How about . . .
The Skip Bayless Bile Duct Bowl
The Tidy Bowl Bowl
The Viagra Up with People Bowl
The Rick Perry Ponzi Scheme Bowl
The Herman Cain/Godfather's Pizza 999 Bowl
The Victoria's Secret Miraculous Push-Up Bra Bowl
The Coming-to-a-Theater-Near-You Bowl
The Gas X/Beano Bowl
To name a few possibilities.
Of the 35 actual college bowl games, all but four of them will be shown on ESPN. That's another sign of our times, but at least people without cable or satellite dishes won't have to worry about missing much of anything.
It's a shame, though, that even the Rose Bowl no longer is available on free TV. It's the last remaining bowl game with the sponsor's name
after
the title. As in "The Rose Bowl presented by Vizio." Obviously it's a bowl worth winning, because Uncle Barky's alma mater Wisconsin Badgers will be battling the very formidable Oregon Ducks.
Meanwhile, a playoff system remains as elusive as ever. Because after all, there's the vaunted BBVA Compass Bowl to be played on Jan. 7th in Birmingham between SMU and Pittsburgh. We can't deprive our college student athletes of an experience like that.