73rd annual Peabody Awards mostly leave the Big Four broadcast networks out of it
04/02/14 08:49 AM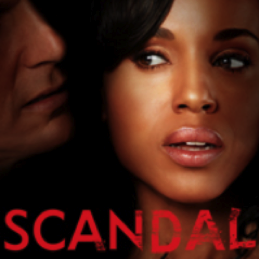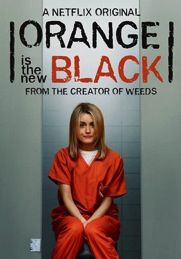 By ED BARK
@unclebarkycom on Twitter
A record high 46 Peabody Awards dawned early Wednesday morning, with a dwindling number of commercial broadcast networks honored for their programming achievements.
The 73rd annual list of winners, dubbed "the Oscars of our profession" by Charlie Rose during announcements on
CBS This Morning
, included just three winners from among ABC, CBS, Fox and NBC.
Rose himself won for his "One-on-One with Assad" interview on
CBS This Morning
. The frothy but popular ABC serial drama
Scandal
, yet to be nominated as a series by the Academy of Television Arts & Sciences (Emmys); the Hollywood Foreign Press Association (Golden Globes); the Screen Actors Guild or the Television Critics Association, nonetheless came away with its first Peabody nod. A publicity release praised it as "an exaggerated, outrageous, fun-house reflection of the real-life political shenanigans we've come to loathe and jeer."
NBC News made it threesome with its "multi-platform" initiative,
In Plain Sight: Poverty in America
.
Perennial winner
60 Minutes
was shut out. And in another sign of changing times, the streaming site Netflix received nearly as many Peabodys as the Big Four broadcast networks combined. Its honorees are
House of Cards
and
Orange Is the New Black
.
The other weekly scripted series honored with Peabodys are
Breaking Bad
(AMC);
The Bridge
(FX);
Broadchurch
(BBC America);
Key & Peele
(Comedy Central);
Orphan Black
(BBC America) and the French language series
The Returned
, which was brought to American audiences on the Sundance Channel.
Tom Brokaw, the former longtime anchor of the
NBC Nightly News
, is the recipient of a "Personal Award" from the Peabody board. He recently was diagnosed with cancer.
PBS as usual received a treasure trove of Peabodys for programming achievements ranging from
A Chef's Life
to
League of Denial: The NFL's Concussion Crisis
. The viewer-supported network won a total of 12 awards, more than one-quarter of the Peabody total. Al Jazeera America also entered the winner's circle for the first time with two awards for its coverage of a garment factory fire in Bangladesh and a cholera epidemic in Haiti.
The Peabodys will be distributed on May 19th at the annual awards luncheon in New York City, with Ira Glass hosting. Glass's
This American Life
radio series has won multiple Peabodys and won again this year for "Harper High School." The ceremony later will be televised on a yet to be announced date by the fledgling Pivot TV network.
A complete list of the latest winners can be
found here
.
Full disclosure: your friendly content provider is a former member of the Peabody Awards board.
Email comments or questions to:
unclebarky@verizon.net