NBC extinguishes its Olympic torch and fires up America's Toughest Jobs
08/22/08 02:29 PM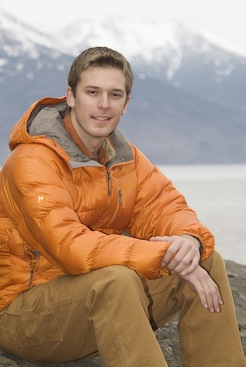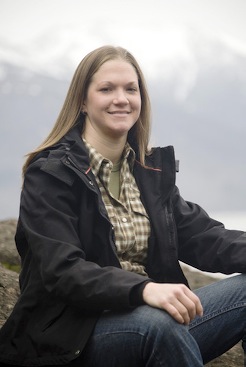 Toughies Steven Hopper of Dallas and Sandy Gabriel of Winnie, TX.
Premiering:
Monday, Aug. 25th at 8 p.m. (central) on NBC
Starring:
13 dangerous job doers, including Steven Hopper of Dallas and Sandy Gabriel of Winnie, TX
Hosted by:
Josh Temple
Produced by:
Thom Beers, Gail Berman, Lloyd Braun
By ED BARK
Midway through
America's Toughest Jobs
, narrator and series creator Thom Beers notes that the 13 contestants have now endured "seven hours of fish-gutting and vomiting without a break."
But hey, at least they're painfully employed in an economy that's also gone sour enough to make you puke.
Immediately following the majesty of the Games of the XXIX Olympiad, NBC will be celebrating the agony of grueling, life-threatening dirty work on yet another hardscrabble hour from the brains behind
Deadliest Catch, Ice Road Truckers, Monster Garage
and the recently concluded
Black Gold
.
Those brains belong to Beers, a former actor whose trademark staccato narration and eye for the unglamorous have made him the reality genre's Galahad of Grit. Subtle he's not. But these shows have enough sinew to stir the juices.
There's an odd sort of synergy, too. On this Monday and next,
America's Toughest Jobs
will lead directly to NBC's one-hour treatments of the Democratic and Republican conventions, whose nominees will be competing for America's mother of all toughest jobs.
It's hard, though, to envision either Barack Obama or John McCain on a crab fishing expedition in the Bering Sea, where a "sacred maritime ritual" first requires greenhorns to bite off a raw fish head and eat it. Then it's on to the "bait chopper," where the real fun starts.
The premiere episode's two competing teams each have a rawboned young Texan. That's hardly a bulletin in the reality arena, where Lone Star natives ganged up earlier this month to win NBC's
Nashville Star, Last Comic Standing
and
American Gladiators
, plus Fox's
So You Think You Can Dance
.
Still, local angles at least deserve a nod in their direction. So for the record, recent college graduate Steven Hopper, 22, of Dallas, and plucky 26-year-old schoolteacher Sandy Gabriel of tiny
Winnie, TX
(pop. 2,914) are both in the hunt for a growing pot of prize money sponsored by an American truck maker.
In each hour, the "worst four" workers are sent back on the job before bossmen evict one of them and extraneous host Josh Temple intones, "I'm sorry, you weren't tough enough. You're going home."
Narrator Beers and respective ship captains "Kiwi" John Hansen and Tony (not the Cardinals manager) LaRussa regularly remind viewers and competitors that death is a distinct possibility if the job's not done right. In this case, someone could be thrown into unforgiving icy waters, never to be seen again.
A couple of allegedly close calls are depicted, although their authenticity is always questionable when "reality" TV editors and choreographers are at work. The overall nasty nature of crab fishing is well-played, though. Sandy, for one, heaves four times by the show's count.
Upcoming jobs include logging, oil-drilling, bullfighting, gold-mining and the second episode's big rig driving above the Arctic Circle.
Previews of coming detractions of course are included. As when one male contestant brays, "She's a bitch. That's what bitches do."
What Thom Beers does is make make this stuff watchable, relatable and even somewhat educational.
America's Toughest Jobs
doesn't necessarily make you wish you had one of 'em. But it does prompt some respect for those who do.
Grade:
C+