Fox crushes life out of competitors in runaway week
01/23/08 05:29 PM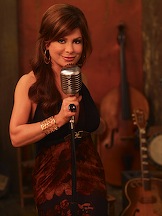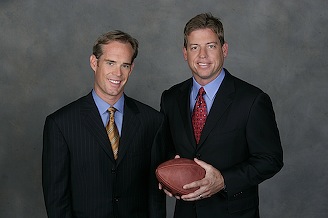 By ED BARK
Paced by the one-two punch of
American Idol
and the biggest NFC championship audience in 13 years, Fox played Goliath in the latest ratings week while rival networks shot themselves in the foot with their slingshots.
Seldom is a network this dominant in a week without either the Oscars, the World Series or the Super Bowl, which Fox also has coming on Feb. 3rd.
For the week of Jan. 14-20, the once upstart network averaged 24.3 million viewers nationally in prime-time to beat the three-network totals of runnerup CBS, NBC and ABC (23.7 million combined).
Fox also averaged 12.4 million advertiser-craved 18-to-49-year-olds for the week, nearly quadrupling the number for second-place NBC (3.4 million).
Through 17 weeks of the strike-impaired 2007-08 season, Fox is now running a close third in total viewers with an overall average of 9.7 million. Before
Idol
and the NFC championship kicked in, Fox had been running fourth with an average of 8.8 million viewers.
Of far more import to all four major networks, Fox has jetted from last to first among 18-to-49-year-olds. It had been averaging 4.26 million of 'em, with frontrunning ABC narrowly on top with 4.36 million. In a single week, Fox has upped that number to 4.74 million, with ABC, NBC and CBS now in a three-way tie with averages of 4.27 million apiece.
Sunday's Green Bay Packers-New York Giants Cold War drew 53.9 million viewers, the most since 1995's Dallas Cowboys-San Francisco 49ers matchup (56.8 million), according to Nielsen Media Research compilations. The 1982 Cowboys-49ers NFC championship game is still the perhaps unbeatable ratings champ, with 68.7 million viewers. Packers-Giants climbed to third on the all-time list.
Idol
, although down from last January's numbers, still averaged an imposing 31.9 million viewers for last week's four hours of audition shows. The next closest non-football attraction, CBS'
NCIS
, drew 15.8 million viewers in that week.
CBS remains a slight favorite to retain its full-season crown in the total viewers race, with Fox continuing to close in as the season goes on. Among 18-to-49-year-olds, though, it'll be Fox in a trot. The past week made that an ironclad certainty.