Hulu? Who knew?
12/12/07 01:34 PM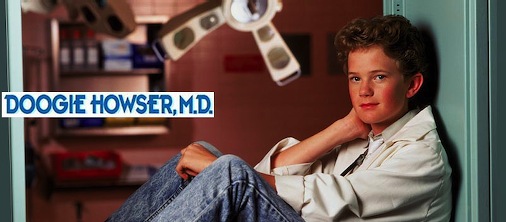 By ED BARK
Have you hulu'd yet?
Probably not. The new service is barely brand new, but it's already a treasure trove.
Backed by NBC Universal and News Corporation (parent company of Fox),
hulu.com
is the must-see Web site of the year for TV-philes of all ages. You'll have to register and get a password first. That could take a day or two, or longer.
After that, there
is
such a thing as a free lunch. Hulu's eclectic list of programming choices, in just its very formative stages, ranges from
Hill Street Blues
to
Family Guy
, from
Doogie Howser, M.D.
to
Scrubs
.
The time travels are the most tantalizing. For no charge, you can dial up the complete premiere episodes and more of Emmy caliber series such as
Hill Street, Doogie, The Mary Tyler Moore Show, The Bob Newhart Show, Buffy the Vampire Slayer, Miami Vice, The Practice, St. Elsewhere, WKRP in Cincinnati, Remington Steele, Picket Fences
and even the original Lorne Greene-fronted
Battlestar Galactica
.
For some reason, the 1992 CBS dog
Tequila & Bonetti
also is on the menu. But whatever your tastes, all shows play with crystal clear precision with only brief commercial interruptions. The quality is infinitely better than most youtube entries.
Hulu also lets you catch up on an array of ongoing series. For now, all of them are either Fox or NBC Universal properties, including
Heroes, House, The Office, Prison Break, Friday Night Lights
, etc., etc.
Oddly excluded in the current mix is Fox's
Mad TV
. But fans of
Saturday Night Live
can munch on 398 different clips as of this writing.
The current hulu menu lists 158 titles, including a handful of movies such as
Sideways
and
October Sky
. Some early commenters complain that the movies are edited for content, which would be a dumb thing to do if true.
You'll find far more to like than dislike about hulu, though. It makes a too-good-to-be-true first impression, and that's an understatement.
We'll close with a brief sample clip to demonstrate the clarity of videos. (You also can go to the Above the Fold page on unclebarky.com to see one of hulu's
Hill Street
excerpts.)