Here's to his health care: ABC News draws GOP fire for extensive coverage next week of Obama's prescription
06/16/09 10:02 AM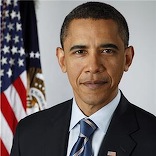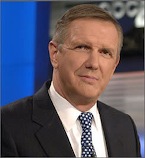 ABC's Diane Sawyer and Charles Gibson will be joining President Obama in the White House for a prime-time Q&A on health care.
By ED BARK
President Obama's second prime-time
tour de force
this month is drawing fire from the Republican National Committee, which contends that ABC News risks being behind a "glorified infomercial to promote the Democrat agenda" on health care reform.
At issue is
Questions for the President: Prescription for America
, scheduled on June 24th from 9 to 10 p.m. (central). The program will originate from the White House East Room, with ABC anchors Charles Gibson and Diane Sawyer joining the president.
ABC also will telecast that day's
Good Morning America
from the South Lawn of the White House and that evening's
World News
from the White House Blue Room.
Nightline
also will join in with a continuation of the prime-time special.
During the
GMA
segment, Sawyer will have an exclusive interview with Obama while the program's co-host, Robin Roberts, again goes one-on-one with First Lady Michelle Obama, as she did on Inauguration night.
An ABC News publicity release says that during the prime-time special, Obama "will answer questions from an audience made up of Americans selected by ABC News who have divergent opinions in this historic debate."
But RNC chief of staff Ken McKay, in a letter to ABC News president David Westin, says the GOP is "deeply concerned and disappointed with ABC's astonishing decision to exclude opposing voices on this critical issue."
McKay says that a request Monday to "add our Party's views" was rejected by ABC.
"I believe that the President should have the ability to speak directly to the American people," McKay said in the letter. "However, I find it outrageous that ABC would prohibit our Party's opposing thoughts and ideas from this national debate."
Absent any input from the GOP, ABC's "prime-time informercial should be paid for" by the Democratic National Committee, McKay wrote.
The network quickly responded Tuesday via a statement from ABC News senior vice president Kerry Smith.
"ABC News prides itself on covering all sides of important issues and asking direct questions of all newsmakers -- of all political persuasions -- when others have taken a more partisan approach and even in the face of criticism from extremes on both sides of the political spectrum," Smith said in part. "ABC News is looking for the most thoughtful and diverse voices on this issue. ABC News alone will select those who will be in the audience asking questions of the president. Like any programs we broadcast, ABC News will have complete editorial control. To suggest otherwise is quite unfair to both our journalists and our audience."
One thing is certain. Obama remains a ratings magnet, as downtrodden NBC can attest. The network's two-part
Inside the Obama White House
, telecast in prime-time on June 2nd and 3rd, respectively drew 9.2 million and 9 million viewers nationally. That was good enough to rank 7th and 8th in the prime-time Nielsen ratings for that week.
NBC Nightly News
anchor Brian Williams hosted those programs, and certainly couldn't be accused of being a buzzsaw. But similar deferential
Inside the White House
specials also aired on NBC during
George W. Bush's administration
.
ABC's health care sit-downs with Obama obviously are more politically charged. But in truth, there's more of a perception problem -- in this view at least -- with originating
World News
from the White House Blue Room. That seems to go well beyond cozy in terms of a free press's relationship with a sitting government.
Whatever your view, count on Fox News Channel and MSNBC to go their usual partisan routes, at least in prime-time.
FNC will assail ABC News for being a lapdog. MSNBC will pet ABC and say, "Good dog." CNN again will be caught somewhere in the middle -- to its ratings detriment, of course. And these beats go on.