ABC's new fall lineup flaunts star-powered comedy
05/19/09 07:12 AM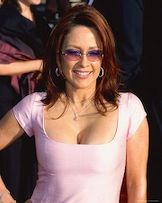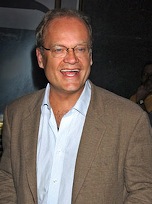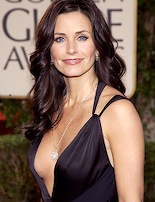 New ABC shows for Patricia Heaton, Kelsey Grammer, Courteney Cox.
By ED BARK
ABC will load up with eight new series this fall, including restarts for former prime-time comedy kingpins Kelsey Grammer, Courteney Cox, Patricia Heaton and Ed O'Neill.
The network also has renewed
Scrubs, Better Off Ted
and
Castle
, although only the latter series is getting a September start. Both
Scrubs
and
Better Off Ted
will be plugged in on Tuesdays after
Dancing with the Stars
finishes its fall run.
ABC's entire Wednesday night will be stocked with newcomers, four of them comedies fronted in order by Grammer, Heaton, O'Neil and Cox. The network entered last fall with just one half-hour sitcom --
Samantha Who?
-- on its entire schedule. And that's been canceled.
Lost
as usual will return in January, for its final season.
Here are ABC's eight new fall series, announced Tuesday:
Hank
(comedy) -- Grammer of
Frasier
fame plays an out-of-work "titan of industry" forced to reconnect with his wife and kids. Meanwhile he envisions a "return to greatness," but instead is thrown a curveball.
Cougar Town
(comedy) -- ABC is very succinct with its description of this one.
Friends
alum Cox stars as a "recently divorced single mother exploring the honest truths about dating and aging in our beauty and youth obsessed culture."
The Middle
(comedy) -- Shades of
Everybody Loves Raymond
, Heaton's a middle-class mom again. The Hecks -- mom, pop and three kids -- are "just trying to keep their heads above water" down home in Indiana. Hey, my late Midwestern mom's maiden name is Heck. But she had five kids, and we scraped by in Wisconsin. Thought you'd want to know.
Modern Family
(comedy) -- Ed O'Neill of
Married . . . With Children
stars in what ABC describes as "a modern look at the complications that come with being a family in 2009." It's filmed from the perspective of an unseen documentarian, a la
The Office
.
Eastwick
(drama) -- Adapted from the late John Updike's
The Witches of Eastwick
, it stars Rebecca Romijn as a transformed New England siren.
The Forgotten
(drama) -- Crime-meister Jerry Bruckheimer (the
CSI
franchise,
Cold Case
) is back in his element with a whodunit in which a "team of dedicated amateurs work on cases involving unidentified victims." Englishman Rupert Penry-Jones heads the cast.
Flash Forward
(drama) -- Hate it when the entire world blacks out. 'Cause that's when "humanity is given a glimpse into its near future, and every man, woman and child is forced to come to grips with whether their destinies can be avoided or fulfilled." Joseph Fiennes stars.
Shark Tank
(alternative) -- Reality maestro Mark Burnett (
Survivor, The Apprentice
) is at it again, too. In this one, commoners with big ideas but little cash submit themselves for approval to a "shark tank" composed of five self-made multi-millionaires. But as ABC describes it, "convincing real-life millionaires to part with their own money is no easy task, because when the idea is poor, the Sharks will tear into the ill-prepared presenters and pass on the idea with a simple, "I'm out!' " All righty then.
Here's ABC's night-by-night fall lineup, with all times central:
MONDAY
7 p.m. --
Dancing with the Stars
(performance show)
9 p.m. --
Castle
TUESDAY
7 p.m. --
Shark Tank
8 p.m. --
Dancing with the Stars
(results show)
9 p.m. --
The Forgotten
WEDNESDAY
7 p.m. --
Hank
7:30 p.m. --
The Middle
8 p.m. ---
Modern Family
8:30 p.m. --
Cougar Town
9 p.m. --
Eastwick
THURSDAY
7 p.m. --
Flash Forward
8 p.m. --
Grey's Anatomy
9 p.m. --
Private Practice
FRIDAY
7 p.m. --
Supernanny
8 p.m. --
Ugly Betty
9 p.m. --
20/20
SATURDAY
7 p.m. --
Saturday Night College Football
SUNDAY
6 p.m. --
America's Funniest Home Videos
7 p.m. --
Extreme Makeover: Home Edition
8 p.m. --
Desperate Housewives
9 p.m. --
Brothers & Sisters
ABC also announced these new midseason series:
The Deep End
(drama) -- Young L.A. lawyers struggle to survive in a "cutthroat arena" of sex, greed, romance and betrayal. Starring a cast of mostly newcomers, plus Billy Zane (
Samantha Who?
)
Happy Town
(drama) -- Except, not really. Haplin, Minnesota, a k a "Happy Town," has been peaceful for nearly a decade after a string of unsolved kidnappings. But now "dark truths" are emerging. Graybeard Sam Neill co-stars amid a cast of unknowns.
V
(drama) -- The 1980s NBC miniseries is "re-imagined," with The Visitors again trying to dupe trusting earthlings. Elizabeth Mitchell (Juliet of
Lost
) heads the cast. But she also remains with
Lost
despite getting up-close and personal with a nuclear explosion in last week's season-ender.