NBC's new summer schedule kicks off early in hopes of helping Conan's Tonight
03/12/09 05:08 PM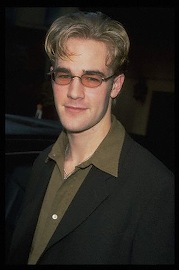 So it's come to this: Jason Alexander (Seinfeld) and James Van Der Beek (Dawson's Creek) are in disaster-themed miniseries this summer on NBC. The Peacock also is resurrecting I'm A Celebrity . . . Get Me Out of Here!, which fouled ABC's schedule in 2003.
By ED BARK
NBC has scheduled three season finales during Conan O'Brien's first week of hosting
The Tonight Show
as part of what it calls a "sizzling summer of new and returning series."
O'Brien, who takes over
Tonight
on June 1st, supposedly will get "the best launch possible" on Monday through Wednesday of that week with 9 p.m. season-enders of
Medium, Law & Order: Special Victims Unit
and
Law & Order
. On Thursday, June 4th, a new drama series,
The Listener
, premieres, with someone named Craig Olejnik (
The Timekeeper
) playing a telepathic paramedic.
In order of appearance, here are NBC's other summer series and miniseries:
Monday, June 1
--
I'm A Celebrity . . . Get Me Out of Here!
, which bombed on ABC in early 2003, gets a surprise reprieve in what the Peacock touts as a "bold scheduling move." Former J Lo hubby Cris Judd won the ABC version, which also included the likes of Robin Leach, Bruce Jenner, Downtown Julie Brown and Melissa Rivers. The new cast hasn't been announced yet, so stay near your phone, Erik Estrada.
Sunday, June 7 and 14
-- Earth is imperiled anew in
Meteor
, a four-hour miniseries featuring poor Jason Alexander as a skeptical doctor and Christopher Lloyd as a mad scientist. Stacy Keach, Marla Sokoloff and Billy Campbell also chip in. NBC promises "eye-popping effects, explosive human drama and hair-raising action." Yeah, like that's gonna happen.
Monday, June 8
--
Law & Order: Criminal Intent
returns.
Sunday, June 21
-- Originally scheduled for a mid-seaon Sunday berth,
Merlin
instead gets the summer shaft. The 13-part series "updates the story of the infamous sorcerer of Arthurian legend for a new audience," says NBC. Newcomer Colin Morgan plays the title role.
Tuesday, June 23
--
America's Got Talent
, a legit summertime hit, returns for a fourth season.
Wednesday, June 24
-- A new scripted series,
The Philanthropist
, stars James Purefoy (
Rome
) as billionaire playboy Teddy Rist. He forever changes his ways after rescuing a young boy during a hurricane. Exorcising his "inner demons" is also part of the game plan.
Wednesday, July 1
-- Seven families are chosen to take the "journey of a lifetime" in
Great American Road Trip
. One of 'em is evicted each week.
Sunday, July 19 and 26
-- Treat Williams plays a billionaire and James Van Der Beek of onetime
Dawson's Creek
fame is a naysaying scientist in
The Storm
. Basically, Earth again is in a world of hurt after Williams' character screws everything up via his Atmospheric Research Institute. John Larroquette, Luke Perry and Teri Polo share in the fun.