A Monday morning unlike any other (in quite awhile) on Today, GMA, This Morning
04/02/12 11:10 AM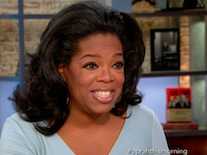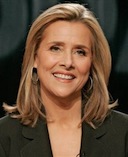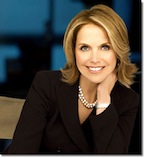 Oprah Winfrey, Meredith Vieira and Katie Couric all made Monday's morning scenes in an unusual three-way display of one upmanship.
By ED BARK
Hmm, they still seem to be taking these network morning wars pretty seriously.
So NBC's front-running
Today
wasn't about to just sit there and take it when ABC's onrushing
Good Morning America
announced Friday that Katie Couric would be hosting a week's worth of shows from April 2-6.
The Peacock quickly responded by booking a
Today
"legend" for Monday's program while also making it official that Sarah Palin will host the show on Tuesday. That's also the day when Ryan Seacrest is scheduled to make a big announcement regarding his future plans, which obviously will have something to do with NBC Universal.
The Lilliputian in this field, CBS'
This Morning
, flexed as best it could by booking Oprah Winfrey for her first live appearance on the show, which is co-hosted by her longtime friend, Gayle King.
Couric, the former
Today
mainstay, was suitably bubbly during her return to morning television as a sub for the vacationing Robin Roberts. In promos, she joking called co-host George Stephanopoulos "Matt," a reference to former
Today
running mate Matt Lauer.
And on
Today
, Lauer cheekily resurrected an old question from Couric's 2008 campaign interview with a seemingly discombobulated Palin.
"What are you doing to prepare? Are you reading newspapers?" he asked during a brief phone chat with Palin, who was making her way from Alaska to New York City by way of Minneapolis.
"And it begins," weatherman Al Roker interjected before Palin good-naturedly replied, "OK, that's a fine 'How do ya do.' "
Couric, whose syndicated ABC-produced daytime talk show
Katie
launches Sept. 10th (on WFAA8 in D-FW), dutifully prepared an extended taped piece on the network's No. 1 show,
Dancing with the Stars
.
Vieira, who replaced Couric on
Today
when she left to anchor the
CBS Evening News
, turned out to be the "legend" in residence. She popped in to announce that she'll be a featured contributor for NBC's coverage of this summer's Olympics from London.
Winfrey arguably made the most news of all, even if in a comparatively small arena. She told King and co-host Charlie Rose that "had I known it was going to be this difficult, I might have done something else."
She was referring to her ratings-challenged OWN cable network, which became a reality on New Year's Day 2011 during Winfrey's wind-down as host of her long-running
Oprah
show. Winfrey said she should have waited longer and launched OWN after she left the daytime arena. Were she to write another book, it could be titled
101 Mistakes
, she said, with all of them having to do with OWN.
But Winfrey said she remains dedicated to keeping OWN going amid the recent layoffs of 30 employees and cancellation of the
Rosie
show hosted by Rosie O'Donnell.
"It's just press," she said of the resultant round of negative publicity. "Because you've failed does not make you a failure."
GMA
's publicity department lately has been crowing loudly about making major gains on
Today
while the re-tooled
This Morning
is the latest effort by CBS to somehow wake up its 7 to 9 a.m. ratings.
In the latest national results released by Nielsen Media Research (for the week of March 19-23),
Today
averaged 4.979 million viewers, with
GMA
(4.842 million) right behind and
This Morning
(2.364 million) luring less than half the audience of either show.
Among 25-to-54-year-olds, the main advertiser target audience for news programming,
Today
had 2.179 million viewers, followed by
GMA
(1.967 million) and
This Morning
(966,000).
Although a
GMA
win this week would have an accompanying Couric asterisk,
Today
isn't about to roll over and hit the snooze button. Expect the show to deploy further stunts as the week goes on.