All the world's a stage, but Texas upstages the field on NBC's Ready For Love
03/04/13 12:37 PM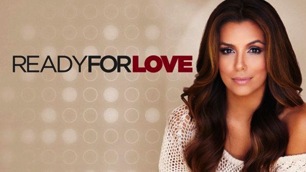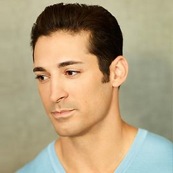 Producer Eva Longoria and Dallas-based hunk Ben Patton. NBC photos
By ED BARK
@unclebarkycom
Most network TV dating shows tend to have a Texan or two or three in the mix.
But NBC's upcoming
Ready For Love
is lousy with Lone Star State eligibles.
Let's re-phrase that. Sneak-previewing on Tuesday, March 26th after
The Voice
, this thing has a helluva lot of Texans. Including three from the Dallas area.
NBC announced the 36 female competitors for "true love" Monday. And almost one-third of them -- 11 -- live somewhere in the state. Add Ben Patton, a Dallas-based "international financier" who will have a dozen specially selected "matches" hoping to jump his bones. Two other bachelors round out the field.
The show's executive producer, Eva Longoria, is a Corpus Christi native. So maybe that accounts in part for the top-heavy Texas presence. But the former
Desperate Housewives
star has long lived in Los Angeles, and is no longer re-wedded to the state via her former marriage to San Antonio Spurs star Tony Parker.
It's invariably amusing to read a network's gooey descriptions of dating show eligibles. So let's share some excerpts, beginning with 31-year-old Ben Patton.
"Women often swoon over Patton's talk, dark and handsome looks," says NBC. "It's not only his dimples, smile and athletic build that intrigues women. It's also his manners, southern charm, sense of humor and well-rounded ability to talk about anything from fishing to economics and politics. After living four years abroad, Patton realized that he was truly longing for a relationship and wanted to settle down. It's his eagerness to find the right woman that drove him to move back to Dallas."
The show's other two bachelors, Plain White T's guitarist/vocalist Tim Lopez and Miami entrepreneur Ernesto Arguello, likewise are "committed to finding their soul mate," NBC assures. Let's take a look at their Texas-based choices, with all descriptions verbatim from a network publicity release.
Ben's Matches
Kari Krakowski, 27, of Dallas -- "They met when she first moved to Dallas and soon began dating. Due to their busy schedules, they ended it and decided it would be best to remain friends. She is now ready to take a leap of faith and fight for true love."
Angela Zatopek, 24, of Houston -- "A sassy, savvy communications executive, Zatopek devotes a lot of her time to philanthropy and even helped build a school in Uganda. She values her faith, and therefore has made the decision to save herself for marriage."
Jade Dhir, 24, of Austin -- "She considers herself to be very driven and believes her over-achieving nature will make her a great match for career-oriented Ben."
Renae Virata, 31, Houston -- "A go-getter, Virata believes her enthusiastic lifestyle would be the perfect match because she emulates Ben's ambitious work ethic."
Tim's Matches
Jenna Reeves, 23, of Austin -- "Reeves is young, but wise beyond her years. Unlike most of her peers, Reeves is ready to settle down and find her husband right away. She loves her life and prides herself on her determination in becoming the first in her family to finish college."
Leah Trogan, 27, of Austin -- "She is a makeup artist, but her biggest accomplishment is raising her son, Ryder, as a single mother. Trogan has known Tim for seven years and is looking forward to finally sharing her true feelings for him."
Ernesto's Matches
Elizabeth Capela, 30, of Dallas -- "Dependable, honest and an overall giving person. As a fifth grade English teacher, Capela thrives on putting her heart into her lessons and helping her pupils grow."
Erica Larson, 25, of Addison -- "A recent graduate of Texas State University, she enjoys dancing, cheerleading, swimming, reading and traveling. After watching her parents happily married for 38 years, she believes in true love and is ready for someone who will love her unconditionally."
Kristen Sikorski, 25, of Austin -- "A no-nonsense Texas woman who was raised on a ranch by her father and mother. Although she is an elementary school teacher, she majored in history and enjoys war movies and military facts. Sikorski was wowed when she saw Ernesto's video and knows she is ready to take on the full-time role as wife for a family man such as Ernesto."
Summer Burns, 31, of Austin -- "Already a loving mother to a three-year-old son, Burns is ready to complete her family portrait with a husband. As a single mother, she has developed the perfect combination of strength and compassion."
Alba Reyes, 30, of Houston -- "The perfect combination of beauty and brains, Reyes has it all. She graduated from law school, and currently works in health law while she postpones taking the bar. In addition, Reyes was crowned Miss Puerto Rico in 2004 and the second runner-up for Miss Universe. Reyes believes she is more ready than ever to find true love and felt a spark when she saw Ernesto's video."
So there you have it.
Ready For Love
will be hosted by Giuliana and Bill Rancic, with assists from a "preeminent matchmaker," a relationship author and a professional dating coach. After the Tuesday, March 26th preview, the show moves to its regular Sunday slot on March 31st.
unclebarky@verizon.net