Television's best of show via annual hitfix.com national poll (which included your friendly content provider)
12/09/14 10:38 AM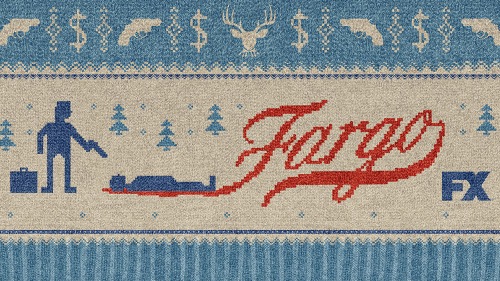 By ED BARK
FX's
Fargo
reigns as both best new program and best of all programs in this year's
hit fix.com poll
of the nation's TV critics.
Three of the series' actors also ranked in the Top 10 of a new "Best Performances" category. But Matthew McConaughey of HBO's
True Detective
placed No.1 on that list.
Your friendly content provider, among the
52 critics participating in the poll
, had the same three No. 1 finishers. After that, my list and the consensus list varied, although we still agreed on many of the top 10 finishes in all three categories.
Here are the comparative lists, with the caveat that this is getting to be a much more difficult task in light of all the quality programming available on cable, broadcast TV and streaming sites such as Netflix and Amazon. OK, here we go.
TOP 10 SHOWSHitfix List
1. Fargo (FX)
2. The Good Wife (CBS)
3. Game of Thrones (HBO)
4. Transparent (Amazon)
5. True Detective (HBO)
6. The Americans (FX)
7. Mad Men (AMC)
8. Orange is the New Black (Netflix)
9. (tie) Louie (FX) and Broad City (Comedy Central)
My List
1. Fargo
2. Game of Thrones
3. The Americans
4. True Detective
5. Orange is the New Black
6. Masters of Sex (Showtime)
7. Olive Kitteridge (HBO)
8. Mad Men
9. The Roosevelts: An Intimate History (PBS)
10. Real Time With Bill Maher (HBO)
TOP 10 NEW SHOWSHitfix List
1. Fargo
2. Transparent
3. True Detective
4. Jane the Virgin (The CW)
5. (tie) The Affair (Showtime) and Silicon Valley (HBO)
7. Last Week Tonight with John Oliver (HBO)
8. Gotham (Fox)
9. black-ish (ABC)
10. Broad City
My List
1. Fargo
2. True Detective
3.Olive Kitteridge
4. The Roosevelts: An Intimate History
5. Transparent
6. The Honorable Woman (Sundance TV)
7. Silicon Valley
8. Last Week Tonight with John Oliver
9. The Knick (Cinemax)
10. black-ish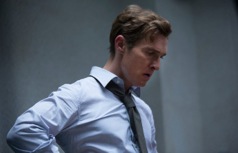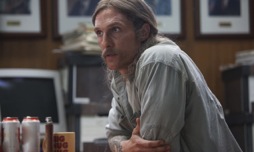 TOP 10 PERFORMANCESHitfix List
1. Matthew McConaughey (True Detective)
2. Jeffrey Tambor (Transparent)
3. Allison Tolman (Fargo)
4. Tatiana Maslany (Orphan Black/ BBC America)
5. Frances McDormand (Olive Kitteridge)
6. Woody Harrelson (True Detective)
7. Billy Bob Thornton (Fargo)
8. Matthew Rhys (The Americans)
9. (tie) Viola Davis (How to Get Away with Murder/ABC) and Martin Freeman (Fargo)
My List
1. Matthew McConaughey (True Detective)
2. Frances McDormand (Olive Kitteridge)
3. Allison Tolman (Fargo)
4. Lizzy Caplan (Masters of Sex)
5. Tatiana Maslany (Orphan Black)
6. Martin Freeman (Fargo)
7. Robin Lord Taylor (Gotham)
8. Maggie Gyllenhaal (The Honorable Woman)
9. Judith Light (Transparent)
10. Tracee Ellis Ross (black-ish)
Email comments or questions to:
unclebarky@verizon.net