TV THEME SONG-ville -- Episode 9
08/31/10 08:50 AM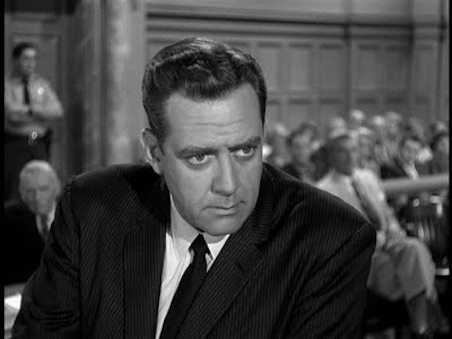 By ED BARK
Raymond Burr as Perry Mason is as iconic a combination as Carroll O'Connor as Archie Bunker or Larry Hagman as J. R. Ewing.
Except that Perry had the better theme song, so he wins on a tiebreaker.
There are several instrumental versions of the famed introduction, some of them too soft. This is the biggest, brassiest one I could find. Burr is a bit heavier and less expressive, but the music overrides that. Titled "Park Avenue Beat," it's composed by
Fred Steiner
, whose credits also include the theme song for
Star Trek
.