NBC's cancellation of JAG paying off more than ever for CBS
10/02/09 03:55 AM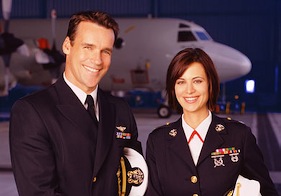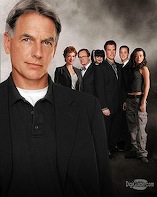 JAG led to NCIS, and CBS couldn't be happier.
By ED BARK
Big bungles are commonplace in network TV land. And contrary to current conventional wisdom, downtrodden NBC isn't the only screwup.
ABC in fact made a mistake for the ages by passing on
The Cosby Show
in 1984. The Peacock then picked it up and used one of prime-time's all-time ratings juggernauts to club CBS'
Magnum, P.I.
over the head on Thursday nights.
Magnum
went from Top 10 hit to a goner after the 1987-'88 season.
Cosby
led NBC to total dominance on Thursday nights, ranking as prime-time's most popular show from 1985 through 1990.
But CBS since has paid NBC back tenfold. And it all goes back to the Peacock's decision, at the end of the 1995-'96 season, to cancel a little show called
JAG
after just one year on the air.
JAG
had done reasonably well in its freshman season. But in NBC's view, it committed the cardinal sin of appealing to a mostly older audience. CBS, long-accustomed to "skewing old," decided to give
JAG
a reprieve. It joined the network's schedule in January 1997. And the reverberations have never been stronger.
JAG
, which lasted all the way through the 2004-'05 season, spawned a spinoff series,
NCIS
, in fall 2003. And now
NCIS
has its own little brother, the brand new
NCIS: Los Angeles
. They air back-to-back on Tuesday nights, and you might say that's working pretty well.
In the first week of the new TV season,
NCIS
and
NCIS: Los Angeles
ranked No. 1 and No. 2 in the prime-time ratings, respectively drawing 20.6 million and 18.7 million viewers.
In Week 2, the incredibly resilient
NCIS
upped its audience to 21.4 million viewers while
NCIS: Los Angeles
stayed stable at 17.4 million. The two military-themed dramas also have helped to make a first-year hit of CBS' following
The Good Wife
, which is easily winning its 9 p.m. (central) time period opposite NBC's
The Jay Leno Show
and ABC's new
The Forgotten
.
Here's something else that even CBS never envisioned.
NCIS
and its progeny also are doing very well among advertiser-coveted 18-to-49-year-olds. In premiere week,
NCIS
ranked No. 7 in that audience demographic while
NCIS: Los Angeles
cruised in at No. 11. So it's no longer just Grandpappy Amos watching, which had been the case for years with
NCIS
.
NBC meanwhile is still gasping for air, with CBS using its two
NCIS
editions to lay waste/waist to the the Peacock's
Biggest Loser
on Tuesday nights.
It's now been 13 years since NBC canceled
JAG
and CBS picked it up. Two
NCIS
spinoffs later, the payback continues. And there's still no end in sight.