Miniseries maestro: Roots producer David Wolper reigned in times when networks thought bigger
08/12/10 08:43 AM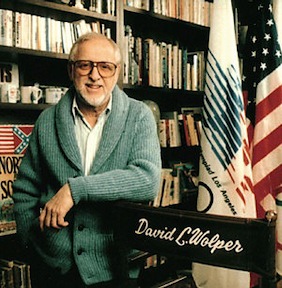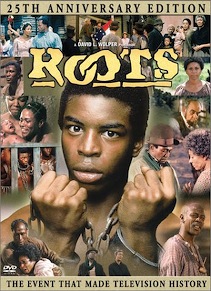 By ED BARK
The broadcast network miniseries is dead. Now, too, is its foremost practitioner.
David L. Wolper, architect of
The Thorn Birds, North and South
and, most memorably,
Roots
, has died at age 82 in his Beverly Hills home.
"Let me tell you about a miniseries," he told a roomful of TV critics in 1985 while trumpeting ABC's pre-Civil War opus of lust and laid-bare emotions. "You've got to hit people on the head with a two-by-four. If a miniseries is not an event, to me it won't be a success."
Television seemed much bigger back then, even though just three networks -- ABC, CBS and NBC -- still held most of the cards. All of them were determined to spend whatever it took to bring the next lavish miniseries to the small screen.
Wolper's
Roots
, shown in eight parts in January 1977, had been a wholly unanticipated ratings blockbuster while also generating mostly glowing reviews. The bar had been set. And even he couldn't clear it with any of his subsequent productions, which included a
Roots: The Next Generations
sequel in 1979. Wolper never stopped trying, though.
The Thorn Birds
, unveiled in March 1983 on ABC, was preceded by a year-long promotional buildup. I was along for the ride when a bus departed the Century Plaza hotel in June of the previous year for a two-and-a-half hour bus trip to the Simi Valley. There awaited Wolper's meticulous replica of an Australian sheep ranch, along with a cast that included Richard Chamberlain, Barbara Stanwyck, Jean Simmons, Christopher Plummer and Rachel Ward.
At an outdoor dinner that night, a well-oiled Chamberlain confessed that he'd die to be a guest villain on ABC's
Dynasty
. The "King of the Miniseries," who had starred two-and-half years earlier in NBC's massive
Shogun
production, simply wanted a change of pace. But it never happened. Or maybe he never really meant it.
Less than three years after
The Thorn Birds
, Wolper consumed six more nights of ABC's schedule with
North and South
. The network invited TV critics to attend a show-and-tell event in Charleston, S.C., where activities included a boat trip to Fort Sumter with author John Jakes.
A then unknown Patrick Swayze, who played Southerner Orry Main, emerged as the future star of
Dirty Dancing
and
Ghost
. But Wolper also greatly enjoyed sugaring his productions with "bankable" stars. And so
North and South
also included the likes of Elizabeth Taylor, Gene Kelly, Johnny Cash and Robert Mitchum, who earlier had played super-stoic Navy commander Victor "Pug" Henry in ABC's sprawling
The Winds of War
miniseries.
Wolper also made two sequels to
North And South
and produced the eye-popping opening and closing ceremonies for the 1984 Summer Olympics in Los Angeles. He later orchestrated the nationally televised July 4, 1986 celebration of the Statue of Liberty's 100th anniversary. Here was a guy who never shied from trying to knock your eyes out, sometimes to excess but always with the grand/grandiose objective of putting on a really big show.
Wolper's last big miniseries gasp, 1987's
Napoleon & Josephine: A Love Story
, starred Armand Assante and Jacqueline Bisset in the titles roles. It was pretty much a clinker, as was Wolper's ill-considered attempt during the height of his miniseries powers to turn
Casablanca
into a weekly series starring David Soul.
In his prime -- and what a prime it was -- Wolper spared next to no expense in times when broadcast networks had more than enough money to indulge him. His productions regularly erred on the side of stunt casting and soap opera-ish storytelling. But millions gathered under his Big Tops, and Wolper knew how to keep them there.
HBO now reigns as television's last provider of epic miniseries. But viewers have to pay extra for the privilege of watching the likes of
The Pacific, John Adams, Band of Brothers
and
From the Earth to the Moon
.
Back in Wolper's day it was all free of charge and much more of a communal experience. Everybody, it seemed, watched
Roots
. And just about everyone indulged at some point in
The Thorn Birds
and
North and South
.
In his 2003 autobiography,
Producer: A Memoir
, Wolper wrote, "I lived in the world of practicality. The first questions I asked myself about any idea were: can I sell it, can I get a sponsor for it, and can I get it on the air? I never saw the value of investing considerable time, money and passion on a film that few people would see."
Missions accomplished.