Tyranny of the single-word titles? A defense for the brief
11/07/11 03:00 PM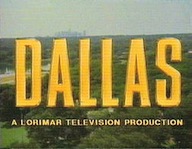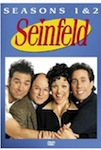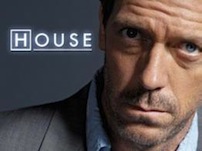 By ED BARK
A picture is worth a thousand words -- or vice-versa.
Regular reader/commenter "Carthy" recently carped about the title of an upcoming HBO series starring Dustin Hoffman as a recently jailed horse track gambler.
"
Luck
?" he wrote. "Titles are getting more and more non-descript. In about 10 years every show will be called
Thing
."
That's a good line, and Carthy might have a point. The new season already has brought a raft of single-word new series, with more to come early next year.
ABC's ongoing
Revenge
and
Suburgatory
precede the announced mid-season series
Missing
and
Scandal
.
NBC currently has
Whitney
and
Grimm
, with
Smash, Bent
and
Awake
on the way.
Fox doesn't have any new single-worders this fall, but will premiere
Alcatraz
and
Touch
during winter/spring.
The CW has
Ringer
, and CBS chips in with
Unforgettable
among its five freshman fall series.
On cable, the new season already has seen the premieres of HBO's
Enlightened
, Starz's
Boss
and Showtime's
Homeland
.
The big screen's all-time box office blockbusters are
Avatar
and
Titanic
. And a little film called
Casablanca
has held up pretty well over the years.
TV viewers also haven't shown any indication that they care one way or the other about how short, long or descriptive a title is. In fact, there's a strong argument that one-word namesakes are the way to go. Otherwise think what we'd be missing.
D alone has accommodated the the likes of
Dallas, Dynasty, Dragnet, Dexter, Damages and Deadwood. And M is the introductory letter of Maude, Moonlighting, Maverick, Matlock, Monk and Mannix.

You probably could include M*A*S*H as well, although it's actually short for what would have been the elongated title of Mobile Army Surgical Hospital. Ostensible one-word titles such as NCIS, ER, CHiPS, JAG and S.W.A.T. don't count either.

Not that we're nearly done. What would the annals of TV comedy be like without Cheers, Seinfeld, Frasier, Friends, Roseanne, Newhart and Taxi?

Only two western series have ever been ranked No. 1 in the annual prime-time Nielsen ratings. They would be Gunsmoke and Bonanza, which had a combined seven seasons at the very top.

Other single-word success stories include Lost, House, Glee, Lassie, Kojak, Cannon, Soap, Rawhide, Bones, Becker, Entourage, Baretta, Coach, Castle, Alice, Ironside, Family, Weeds and Wings.

Some of course are more to the point than others. But if we like the show, we get used to 'em. Dallas could just as as easily have been titled Those Dirty Rotten Ewings from Big D in times when there actually was an Aaron Spelling-produced made-for-TV movie by the name of The Wild Women of Chastity Gulch..

But Dallas it was and Dallas it will be again when a new TNT version premieres next summer. Why drill any deeper?