Golden Globe TV nominations again are nothing to scoff at
12/11/14 08:42 AM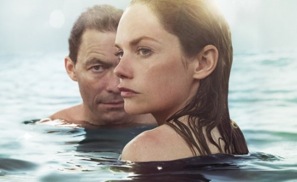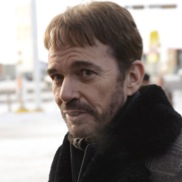 Golden Globe nominees Dominic West, Ruth Wilson of Showtime's The Affair and Billy Bob Thornton of FX's Fargo. Showime/FX photos
By ED BARK
@unclebarkycom on Twitter
Just who are these people anyway?
That's the underlying question whenever the Hollywood Foreign Press Association announces its annual Golden Globes nominations.
For the record, membership consists of roughly 90 Southern California-based journalists ranging from Paoula Abou-Jaoude of Brazil to Mira Panajotovic of Serbia. They've long been ridiculed as secretive, star-struck freeloaders who would vote "Aye" to the idea of crossing the Himalayas if a free massage were waiting at the other end.
Still, their adventuresome choices for television excellence lately have risen far above those of the stodgy Screen Actors Guild. They're also on a par with the Emmy selections and frankly could teach our own organization, the Television Critics Association, a lesson or two.
Thursday morning's 72nd batch of nominees was a combination of fresh, bold choices and the usual suspects. The HFPA's feature film picks also were announced, but television is this site's domain, even if most of the small-screen nominees will end up being clustered toward the back of the ballroom on awards night (Sunday, January 11th on NBC). After all, it's only TV. And some things never change.
The big winners so far are FX's
Fargo
, HBO's
True Detective, The Normal Heart
and
Olive Kitteridge
, Showtime's
The Affair
, Netflix's
House of Cards
and
Orange is the New Black
and CBS'
The Good Wife
. All received three or more nominations, with the HFPA in some cases jiggling and juggling categories to make everything fit.
True Detective
and
Fargo
were lumped into the Best Miniseries or Motion Picture Made For Television category, even though both in reality are series that will be returning for second seasons. This made room in the Best TV Drama Series category for the likes of
House of Cards, The Good Wife
and
Downton Abbey
. Two of those three series almost assuredly would have hit the bricks had they faced competition from
True Detective
and
Fargo
.
Similarly,
Orange is the New Black
and Amazon's
Transparent
aren't really comedy series. But both made the cut in that category.
It can be argued that category manipulation is for the greater good, allowing for larger numbers of worthy programs to be honored rather than left out. And that's an OK argument to make in times when there's an abundance of high-quality television. So much so that FX's
The Americans
, Showtime's
Masters of Sex
, AMC's
Mad Men
and ABC's
black-ish
were entirely snubbed.
Over-the-air broadcast networks received just nine of the 55 nominations, with the rest going to cable or streaming networks such as Netflix and Amazon.
The Big Three among cable networks were HBO, Showtime and FX, with AMC coming away with nothing this time. HBO as usual led the way with 15, followed by Showtime with nine and FX with eight. Netflix was close behind with seven nominations.
Other Golden Globe notables:***
The CW's new
Jane the Virgin
received nominations for both the show and its breakout star, Gina Rodriguez
***
Viola Davis, star of ABC's
How to Get Away with Murder
, got a best actress nod.
***
The Missing
, still in its early stages on Starz after a Nov. 15th premiere, emerged with two nominations. It launched three weeks earlier on the United Kingdom's BBC One.
***
Jessica Lange received her annual nomination for her latest crazed character on FX's
American Horror Story
. Another of the series' recurring players, Kathy Bates, likewise got a nod.
***
Ricky Gervais, the controversial two-time host of the Golden Globes TV ceremony, received a nomination for Netflix's
Derek
.
Here is the complete list of TV nominees.
Best Drama Series
The Affair (Showtime)
Downton Abbey (PBS)
Game of Thrones (HBO)
The Good Wife (CBS)
House of Cards (Netflix)
Best Performance By An Actress in a Drama Series
Claire Danes (Homeland/Showtime)
Viola Davis (How to Get Away with Murder/ABC)
Julianna Margulies (The Good Wife)
Ruth Wilson (The Affair)
Robin Wright (House of Cards)
Best Performance By An Actor in a Drama Series
Clive Owen (The Knick/Cinemax)
Liev Schreiber (Ray Donovan/Showtime)
Kevin Spacey (House of Cards)
James Spader (The Blacklist/NBC)
Dominic West (The Affair)
Best Comedy Series
Girls (HBO)
Jane the Virgin (The CW)
Orange is the New Black (Netflix)
Silicon Valley (HBO)
Transparent (Amazon)
Best Performance By An Actress in a Comedy Series
Lena Dunham (Girls)
Edie Falco (Nurse Jackie/Showtime)
Julia Louis-Dreyfus (Veep/HBO)
Gina Rodriguez (Jane the Virgin)
Taylor Schilling (Orange is the New Black)
Best Performance By An Actor in a Comedy Series
Louis C.K. (Louie/FX)
Don Cheadle (House of Lies/Showime)
Ricky Gervais (Derek/Netflix)
William H. Macy (Shameless/Showtime)
Jeffrey Tambor (Transparent)
Best Movie or Miniseries
Fargo (FX)
The Missing (Starz)
The Normal Heart (HBO)
Olive Kitteridge (HBO)
True Detective (HBO)
Best Performance By An Actress in Movie or Miniseries
Maggie Gyllenhaal (The Honorable Woman/Sundance TV)
Jessica Lange (American Horror Story: Freak Show/FX)
Frances McDormand (Oliver Kitteridge)
Frances O'Connor (The Missing)
Allison Tolman (Fargo)
Best Performance By An Actor in Movie or Miniseries
Martin Freeman (Fargo)
Woody Harrelson (True Detective)
Matthew McConaughey (True Detective)
Mark Ruffalo (The Normal Heart)
Billy Bob Thornton (Fargo)
Best Performance By An Actress in Supporting Role in Series, Movie or Miniseries
Uzo Aduba (Orange is the New Black)
Kathy Bates (American Horror Story: Freak Show)
Joanne Froggatt (Downton Abbey)
Allison Janney (Mom/CBS)
Michelle Monaghan (True Detective)
Best Performance By An Actor in Supporting Role in Series, Movie or Miniseries
Matt Bomer (The Normal Heart)
Alan Cumming (The Good Wife)
Colin Hanks (Fargo)
Bill Murray (Olive Kitteridge)
Jon Voight (Ray Donovan)
Email comments or questions to:
unclebarky@verizon.net