Which network can't you do without?
01/07/10 04:15 PM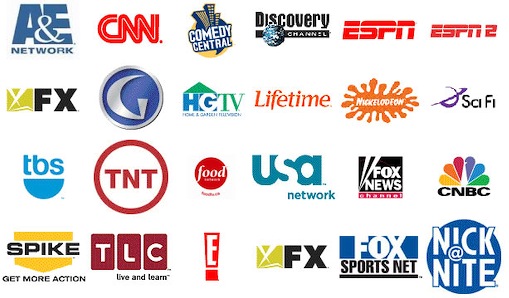 By ED BARK
As of this writing, Cablevision is still warring with Food Network and HGTV after dropping them from its systems earlier this month rather than pay the markedly higher carriage fees being sought by their proprietor, Scripps Networks.
And at the end of last year, Time Warner Cable and Fox Networks Group had a big bout on a similar front, with their main disagreement over "retransmission" fees for Fox's broadcast channel, home of
American Idol, The Simpsons
and
House
.
As noted in an earlier post, this has been a
boon for some major city newspapers
, whose front sections have been nicely peppered with full-page accusatory ads by both sides. And in an excellent
New York Times summation
, reporter Brian Stelter has outlined the current and future ramifications for consumers, whose monthly bills are likely to be going up, up, up.
Recurring spats among cable providers and the networks they carry are likely to be the norm for years to come. At some point, though, somebody's not going to blink. And a network -- or two or 10 -- will simply vanish from your programming menu with little hope of return.
So the questions are these. Which network -- cable or broadcast -- is indispensable to your viewing pleasure? And would you switch providers or continue to swallow escalating costs to keep it on your home screen?
Or, maybe enough is enough. At some point would you simply cancel your cable or satellite package and rely on the Internet and/or a converter box hookup to subsist on a reduced diet of program-watching?
Your comments as always are welcome. It's an issue that unfortunately is going to keep pecking at pocketbooks.