R.I.P. Andy Williams: Dec. 3, 1927 to Sept. 25, 2012
09/26/12 11:14 AM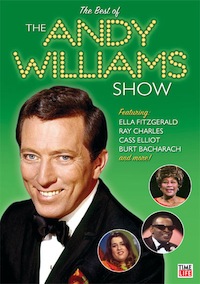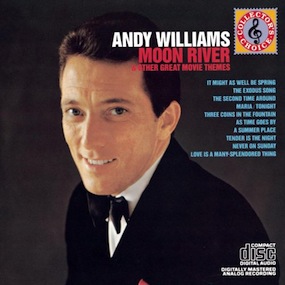 By ED BARK
@unclebarkycom
Old school crooner Andy Williams, who for a half-century made "My Huckleberry friend" work for him, has died at age 84 of cancer.
The lyric is from "Moon River," which became his signature song after it was first heard in the 1961 film
Breakfast At Tiffany's
.
Williams also hosted a long-running variety series that premiered as a summer replacement hour before joining NBC's fall lineup in 1962 and running until 1971.
The Andy Williams Show
made stars of The Osmond Brothers, who first appeared on a Dec. 20, 1962 episode singing "I'm a Ding Dong Daddy from Dumas" and "Side by Side."
The Osmonds initially were without Donny, who made his first appearance as a six-year-old on Dec. 10th of the following year. Williams and the Osmonds partnered for the entire duration of the show, which also had Dick Van Dyke as a regular during its 1958 summer debut.
Williams also became a Christmas staple, as did another easy listening giant, Perry Como.
As others have noted, it's been a rough time lately for Andys, with Griffith and Rooney also passing on within the last 12 months. Rooney expired on Nov. 4th of last year and Griffith died on July 3rd.
Here's a video from the first full year of
The Andy Williams Show
, with "Moon River" right up top and its singer in full, soaring voice.