First to worst: Has a big-time broadcast network ever been in sorrier prime-time shape than NBC?
03/09/11 12:50 PM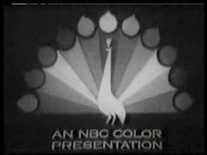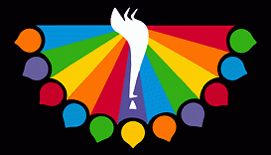 By ED BARK
Keeping hope alive at NBC is a pretty thankless task at the moment.
The network's new owner, Comcast, and its new entertainment president, Showtime import Robert Greenblatt, have miles to go before they can even feel safely ahead of Univision. And given the ongoing population shifts, that day might well never come.
Yep, NBC is in a really bad way, with
Sunday Night Football
its only winning proposition. Three problems with that:
1.
The Peacock must fill half of each TV season with something else.
2.
No broadcast network makes money on the NFL because of the huge rights fees commanded by the league.
3.
Unless owners and players somehow settle their huge differences, there may not be much of a season -- or any season -- in 2011.
In the latest ratings week (Feb. 28 to March 6), Nielsen Media Research says NBC averaged just 5.5 million viewers in prime-time and a piddling 5 percent share of all TV sets in use.
American Idol
-fueled Fox had more than twice as many viewers (11.6 million) and double the audience share.
The Peacock also ran fourth among advertiser-coveted 18-to-49-year-olds, drawing 2.1 million to Spanish language Univision's 1.9 million. That's not
muy bueno
for a network that now also runs a distant fourth on Thursday nights after dominating all comers for close to two decades with powerhouses such as
The Cosby Show, Family Ties, Cheers, Seinfeld, Friends, Frasier, Will & Grace, L.A. Law
and
ER
.
NBC's latter day Thursday night comedies by and large are still pretty good, with Emmy-winners
30 Rock
and
The Office
still in play. But
30 Rock
has never been a ratings winner. And
The Office
is both sagging in the Nielsens and facing a very shaky future next season without linchpin Steve Carell.
NBC's post-NFL Sunday night lineup, unveiled on March 6th, is
Dateline, America's Next Great Restaurant
and two hours of Donald Trump's
The Celebrity Apprentice
. They respectively ran 54th, 70th and 34th in the weekly Nielsens, with only
Celebrity Apprentice
showing a bit of a pulse among 18-to-49-year-olds by placing 21st for the week.
NBC's top performer in the total viewer Nielsens is the midseason Monday night replacement series
Harry's Law
, starring veteran actress Kathy Bates as a sour-tempered storefront lawyer. But it ranked only 25th while sliding to 47th place among 18-to-49-year-olds.
It got no better for NBC on Monday of this week, when the two-hour return of
The Event (after a 13-week absence) drew just 5.2 million viewers in performing below even the previous week's piddling prime-time average of 5.5 million viewers. The Event likewise was a non-event among 18-to-49-year-olds, running fourth in its time slot.

Another heavily promoted NBC entry, The Cape, collapsed into 78th place among total viewers last week, running behind all five installments of the Univision telenovela Triunfo Del Amor. Cape likewise came up a cropper with 18-to-49-year-olds, landing in 90th place. Bet your life savings that neither The Cape or The Event will be back next season.

There's this, too. NBC filled all three hours of last Thursday's prime-time schedule with repeats of The Office. The most-watched had 3.1 million viewers and the least-watched, 2.7 million. In that same week, two Monday night episodes of History Channel's Pawn Stars had 3.9 million and 3.5 million viewers. Cable's top draw, MTV's Jersey Shore, had more total viewers (7.8 million) than every NBC series except Harry's Law and Celebrity Apprentice.

NBC might be able to take some comfort in the fact that ABC isn't exactly lighting up the prime-time skies either. But despite its prime-time troubles, third-place ABC still averaged 1.1 million more total viewers than the Peacock did last week while also drawing 450,000 more viewers in the 18-to-49 age range. Plus, ABC has the calvary on the way in the form of Dancing with the Stars, which returns on March 21st. NBC has absolutely nothing of any import in reserve, unless you count more plug-in additions of Minute to Win It as very special events.

All of this and more give Comcast and Greenblatt possibly the steepest hill to climb in prime-time history. NBC has no thoroughbreds on the air at the moment. It can't bank on a single series to consistently win its time slot. And its year-to-year averages in both total viewers and 18-to-49-year-olds also are in far deeper declines than any rival broadcast network's.

Other than football, the Peacock's lone legitimate hit comes again this summer, when America's Got Talent returns to the living. NBC otherwise has got plenty of nothin' -- and three more months of it at that.