In times of turmoil, the Big Four broadcast networks are more devoted than ever to same old/same old
04/16/18 12:36 PM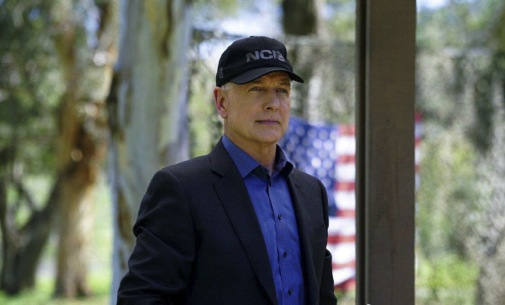 Mark Harmon and NCIS are good to go for a 16th season. CBS photo
By ED BARK
@unclebarkycom on Twitter
Believe it or not, these are unprecedented times of stability, familiarity and continuity.
No, my marbles aren't all lost yet. We're talking about the world of television as seen on the Big Four broadcast networks -- ABC, CBS, NBC and Fox. Never before have so many prime-time series endured for so long, with most of them showing no signs of stoppage any time soon.
A lot of shows still come and go in a single season. One of ABC's new fall entries,
Ten Days in the Valley
, seemed to last maybe 10 seconds before fading to what already seems to be a very distant past.
But a wealth of shows have hit the 10-season mark, or already gone well past it. This used to be a rarity. Now it's becoming commonplace, with CBS not surprisingly setting the pace. Its roster of series with at least 10 seasons in prime-time is close to equaling its collective group of surviving shows with less mileage on them. And they're not just hanging on. Most are still delivering big audiences well past what used to be the tune-out stage for both those who watch them and those who work on them.
60 Minutes
, for instance. It's been around for so long -- since Sept. 24th, 1968 -- that many of the program's early mainstays are deceased. RIP Mike Wallace, Harry Reasoner, Morley Safer, Andy Rooney and Ed Bradley.
In no particular order, here are the other "junior" members of CBS' 10 seasons or older club.
NCIS
-- Last week, principal star Mark Harmon re-upped for a 16th season as tough but fair Leroy Jethro Gibbs. CBS entertainment president Kelly Kahl called him "absolutely timeless" in announcing the renewal. Harmon otherwise will be 67 by the time
NCIS
returns with new episodes next fall.
NCIS: Los Angeles
-- The certain to be renewed spinoff will fire up Season 10 next fall, with Chris O'Donnell, LL Cool J and Linda Hunt still heading the cast.
The Big Bang Theory
-- Currently winding up its 11th season, it's already been officially picked up for a 12th. The core cast, headed by Jim Parsons, remains firmly in place.
Criminal Minds
-- Every year seems like it could be its last. But whatever happens, the show has been dispensing grisly violence since Sept. 22, 2005. And that makes it 13 seasons old. Once upon a time, Mandy Patinkin fronted the cast.
Survivor
-- It dates all the way back to May 31, 2000, when the show made household names of "villainous" Richard Hatch and crusty old Rudy Boesch. The ongoing 36th edition of the cutthroat competition is subtitled "Ghost Island." Jeff Probst is still snuffing out torches. And the ratings remain rock solid.
Big Brother
-- It's been going strong ever since premiering just over a month after
Survivor
-- on July 5, 2000. Julie Chen, wife of CBS Corporate potentate Leslie Moonves, has hosted from the very start. It pays to know someone.
The Amazing Race
-- It quickly followed
Survivor
and
Big Brother
with a Sept. 5, 2001 launch. When the Emmy Awards brain trust created a best "reality/competition program" category in 2003,
Amazing Race
won the first seven statues, and in later years took home three more. Donald Trump, whose
The Apprentice
never won an Emmy for anything, took public offense at the time. (Well, of course he did.) As with
Survivor
and
Big Brother
, original host Phil Keoghan is still directing
Amazing Race
's international traffic.
48 Hours
-- No longer remotely in sync with its original title, it's been an immovable staple of CBS' prime-time lineup since Jan. 19, 1988. Dan Rather was the original anchor of a program that initially tracked stories over a two-day period.
Two other CBS prime-time venerables,
Blue Bloods
and the
Hawaii Five-0
reboot, seem like cinches to return for their ninth seasons next fall after still performing very gainfully on Friday nights. Eventual 10th seasons for both are more likely than not. Plus, an announced
Murphy Brown
reprise with all of the surviving main cast members will make it the 11th season for yet another CBS old-timer.
Over at ABC,
America's Funniest Home Videos
dates back to the Betamax and VHS era. It first made people fall down, go boom on Jan.14, 1990, with Bob Saget presiding as host. Could that really be true? Yep. Alfonso Ribeiro is now in charge of all that merriment.
The network's 10-season+ club also includes:
20/20
-- It dates all the way back to June 6, 1978 as ABC's answer to the ratings success of
60 Minutes
. People tend to think that Hugh Downs was the original host. He wasn't. The duo of Harold Hayes and Robert Hughes lasted for just the first night's show before Downs was brought in. He hung in until 1999, usually with Barbara Walters at his side. Downs is now 97, which easily makes him the oldest living graduate of any network news magazine show.
The Bachelor
-- Host Chris Harrison has been there from the start, on March 25, 2002, while also helming
The Bachelorette
, which began distributing roses early in the following year. The latest edition of
The Bachelor
made all kinds of goofy headlines after Årie Luyendyk, Jr. "shockingly" dumped Becca Kufrin in favor of Lauren Burnham. So yes, there'll be many editions to come -- of both shows.
Dancing with the Stars
-- It's been an ABC staple since June 1, 2005, when Kelly Monaco controversially defeated John O'Hurley in a smallish field of six. The network then concocted a "Dance Off" rematch, which O'Hurley won. Coming on April 30th is
Dancing with the Stars: Athletes
, which will include Kareem Abdul-Jabbar, Tonya Harding and attention-grabbing recent Olympic figure skater Adam Rippon in the mix.
Grey's Anatomy
-- Its ratings remain surprisingly healthy in Season 14. So much so that
Grey's
is still ABC's most-watched drama despite the departures of key characters played by Patrick Dempsey, Katherine Heigl, Sandra Oh and Kate Walsh. The series' namesake, played by Ellen Pompeo, remains in place while Heigl since has logged a pair of failed series,
State of Affairs
and
Doubt
.
Modern Family
-- ABC's biggest Emmy-winner ever among its comedy series is in Season 9 and has already been renewed for a 10th, which currently is being planned as its last. But a spinoff could be coming.
American Idol
-- ABC's revival makes it Season 16 after Fox made
Idol
the most dominant series in TV history. Only Ryan Seacrest remains a constant.
Shark Tank
-- Man, time flies. This is the show's ninth(!) season and ABC already has renewed it for a 10th.
Roseanne
-- Boffo opening night ratings prompted ABC to immediately renew the fractious Conners for another go-around next season. It's currently in Season 10 after an original nine-season run.
ABC also is home to off-and-on reboots of several previously long-running game shows. Namely
The Match Game, The $100,00 Pyramid, Celebrity Family Feud
and
To Tell the Truth
. And no, I'm not going to even try to do the math on how long each of them has endured in one form or another.
Prime-time longevity also has its place at NBC and Fox, just not in the numbers racked up by ABC and CBS.
Still, the Peacock does have the longest-running scripted drama series in
Law & Order: Special Victims Unit
, which is now winding up its 19th season and almost certainly will return for a 20th. Mariska Hargitay is the show's lone remaining charter cast member.
NBC also has a double-digit veteran in
America's Got Talent
, which this summer will be back for Season 13. No judge has gone the distance, but Howie Mandel is the longest-tenured.
Will & Grace
, rebooted last fall with the entire original cast, has already been renewed for next season, which will make it a total of 10.
Sunday Night Football
, which dates back to 2006 on NBC, will be back as that night's dominant ratings force for Season 13.
And then there's
Dateline
, which has been somewhere or other on NBC's prime-time schedule since March 31, 1992. Jane Pauley and Stone Phillips originally co-anchored.
Finally, there's Fox, home to
The Simpsons
since the first full half-hour version premiered with a Dec. 17, 1989 Christmas special. Bart, Homer, Marge, Lisa and Maggie got their first exposures in 1987 as snippets on Fox's
The Tracey Ullman Show
, the then newborn network's second original series, after
Married . . . With Children
. Currently in its 29th season,
The Simpsons
has been picked up for a 30th.
Also on the cartoon front,
Family Guy
is in its 16th season overall after previously being canceled by Fox and then quickly picked up again after it showed continued staying power as part of the Cartoon Network's "Adult Swim" bloc.
Fox's longest-running Gordon Ramsay series,
Hell's Kitchen
, has been renewed for Season 18 next fall. And the network's
So You Think You Can Dance
will be back for a 15th season this summer.
Whew, that's a lot of permanence on just the Big Four broadcast networks in times when just about everything else seems to be in one big state of flux and confusion. And if we were to include The CW network -- oh let's go ahead and do that -- then
Supernatural
comes into play. It's been renewed for a 14th season next fall, with the two original stars, Jared Padalecki and Jensen Ackles, still scaring things up as brothers Sam and Dean Winchester.
OK, I'm going to go towel off now. Because this has been an even deeper dive than first anticipated.
Email comments or questions to:
unclebarky@verizon.net