Looks like a stinker: Osbournes: Reloaded isn't giving TV critics much of a chance to unload
03/30/09 02:04 PM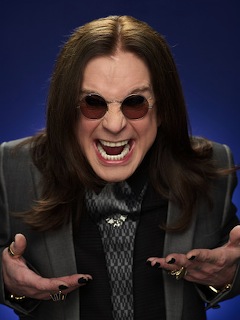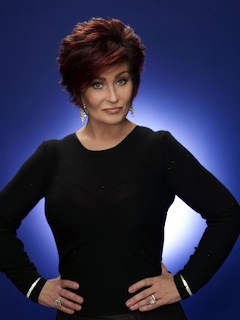 Ozzy and Sharon Osbourne bring their four-ring circus to Fox.
By ED BARK
This is only a hunch, mind you. But it very much seems as though Fox will be foisting an abomination on the American public Tuesday night.
Unavailable for review, save for a few unappetizing clips,
Osbournes: Reloaded
is premiering at the odd hour of 8:20 p.m. (central) following the latest
American Idol
performance show.
"You tune in to see us pissing around, basically," says matron Sharon Osbourne in interview snippets sent to TV critics.
She probably doesn't mean that literally, although there's always a chance. Hubby Ozzy already has an incontinent mouth, after all. And the Osbourne kids, Jack and Kelly, have never been terribly refined.
Fox has only committed to a handful of periodic
Reloaded
specials, not a weekly series. That's not a great sign. Nor is the Osbournes' sense of what passes for riotous entertainment. So far that includes a silhouetted stripping granny (her "boobs were so saggy," Kelly notes); a blindfolded younger guy being duped into kissing an elderly woman; Ozzy spraying the audience with foam; and pint-sized "Littlest Osbournes" dropping bleeped f-bombs while insulting a young woman at a theater box office who tells them they can't see an adult-rated movie.
"It's family entertainment," Sharon contends. "It's something that you don't have to think about."
Obviously. But I think this is really going to stink. And I liked
The Osbournes
on MTV.
Oh well. Ozzy won't remember anything anyway.