TV year in review: Top 10 developments of 2006
12/20/06 09:27 AM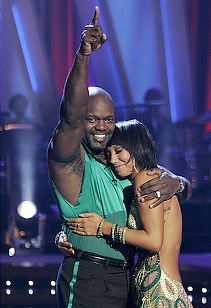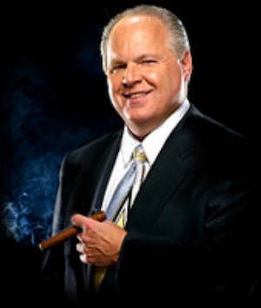 Emmitt Smith put his feet to good use on Dancing with the Stars. Rush Limbaugh put his foot in his mouth by ragging on Michael J. Fox.
By ED BARK
Men behaved badly and a woman went where mostly men had gone before. New networks rose from the ashes of others. And an NFL great repositioned himself as a footloose "Sir Shimmy." Let's unwind by rewinding through the top 10 national TV happenings from an eventful 2006.
10.
Michael J. Fox's
campaign ad in support of stem cell research drew fire from
Rush Limbaugh
, who told his radio listeners that the Parkinson's-afflicted actor appeared to be putting on an act for the cameras. Limbaugh later backtracked and more or less apologized. Even some of his longtime acolytes thought he had gone too far.
9.
Broadcast networks went coo-coo for serial dramas last fall before quickly becoming serial killers. Only NBC's
Heroes
broke out as a bonafide hit while a raft of others dug death valleys in the Nielsen ratings. Gone and already largely forgotten are CBS'
Smith
, NBC's
Kidnapped
, ABC's
Day Break, The Nine
and
Six Degrees
and the new CW's
Runaway
.
8.
ABC's ratings rich
Dancing with the Stars
crowned an unlikely champion in
Emmitt Smith
, who teamed with pro partner
Cheryl Burke
to floor 10 other couples. They ranged from utterly inept
Tucker Carlson
to country singer
Sara Evans
, who quit the show in mid-rumba while in the throes of a nasty divorce.
7.
NBC harkened back to its mid-1980s glory years by pouring forth a wealth of high-quality dramas and comedies. Even more impressively, the Peacock has shown patience with ratings-starved newcomers such as
Friday Night Lights, Studio 60 on the Sunset Strip
and
30 Rock
, all of which have received full-season orders.
30 Rock
is newly a part of NBC's rebuilt Thursday night, which also houses three other Emmy-caliber comedies --
The Office, My Name Is Earl
and
Scrubs
. Add
ER
, which in its 13th season has been a pleasant surprise both creatively and in the ratings.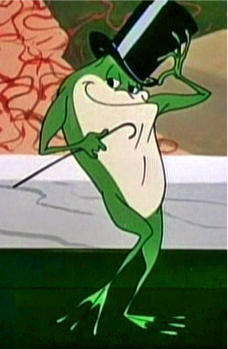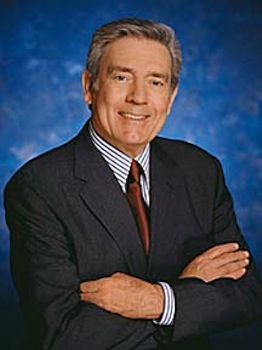 Michigan J. Frog's out of the TV biz but Dan Rather is still punching.
6.
UPN and The WB folded their tents and shipped some of their better received series over to The CW, which debuted in September without
Michigan J. Fox
in tow. This gave Fox an excuse to launch MyNetworkTV, a prime-time vehicle for inexpensive English telenovelas starring the likes of
Morgan Fairchild, Bo Derek
and
Tatum O'Neal
. Neither new venture has set the world on fire. Instead they're still rubbing two twigs together.
5.
Deducing he was no longer wanted,
Dan Rather
abruptly left CBS News and then surprisingly joined forces with
Mark Cuban's
HDNet as the man in charge of the weekly
Dan Rather Reports
. The one-hour program premiered on Nov. 14 and is still a well-kept secret to most. But the 75-year-old Texas troubleshooter is back in the saddle and being given free rein.
4.
TV sometimes seemed to be going nothing but net in 2006, with numerous networks greatly expanding their broadbrand reaches. NBC.com, the best broadcast network site, is prime territory for viewers looking to catch up on complete episodes of their favorite series at any time of day or night. The net also is where canceled shows expire anew via web-exclusive death marches. CBS' partnership with you.tube.com and Google's purchase of the site for an eye-popping $1.65 billion were further evidence that conventional tube viewing could be heading the way of print newspapers.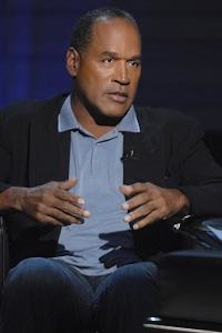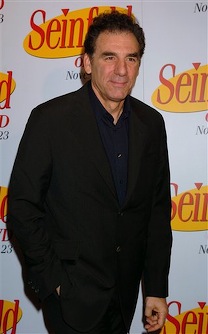 O.J. Simpson and Michael Richards created their own storms.
3.
Fox announced plans to give
O.J. Simpson's
new book a big push with a pair of late November specials titled
If I Did It, Here's How It Happened
. Universal condemnation, including from Fox star players
Bill O'Reilly
and
Geraldo Rivera
, then prompted the network to cancel both the specials and the book. It was a colossally dumb idea all-around. Or as Fox boss of bosses
Rupert Murdoch
put it in a rare public statement, "an ill-considered project."
2.
Seinfeld
star
Michael Richards
forever altered his image for the worse with a profane racial tirade at a California comedy club. Caught on video by TMZ.com, it made Richards look like a closet Klan member just as the sixth season DVD of
Seinfeld
was being released. Damage control interviews on
Late Show with David Letterman
and
Jesse Jackson's
radio show seemingly were of little help to the once beloved Cosmo Kramer. Possible silver lining: Jackson's concerted campaign to stop people of all colors from using the n-word. It's about time.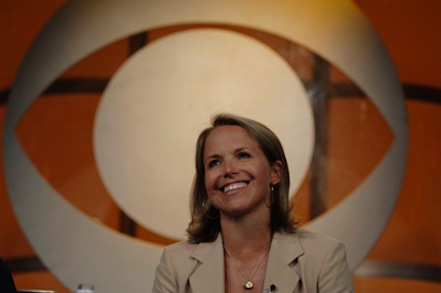 Woman of the year: CBS had its eye trained on Katie Couric.
1.
A massive promotional blitz preceded
Katie Couric's post-Labor Day debut as anchor of the storied CBS Evening News. Marking the first time a woman had soloed in "The Chair," her first flight drew more than 13 million viewers in decimating the competition. Audience levels since have dropped to half that level as Couric seeks to make good on CBS' $15 million yearly investment in her. The year ends with her in third place.

Meanwhile, Meredith Vieira slid seamlessly from The View into Couric's old Today job while Charles Gibson took the helm at ABC's World News. That easily makes NBC's Brian Williams the dean of network news anchors after barely two years of service.