NBC cancels Law & Order, keeps Chuck, orders a Law & Order spinoff and a new drama series co-produced by Conan O'Brien (double huh?!)
05/14/10 03:20 PM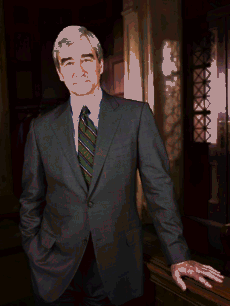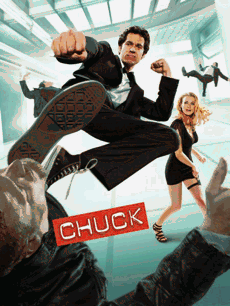 Sam Waterston of Law & Order and self-explanatory Chuck pic.
By ED BARK
NBC continues to overwhelm TV writers with a flurry of news releases prior to announcing its new fall schedule Sunday evening.
The Peacock struck twice Friday, first with news that
Law & Order
is being canceled after 20 seasons. Its last episode will be on Monday, May 24th.
L&O
will bow out at the end of a season in which it tied CBS'
Gunsmoke
as the longest-running drama series in TV history.
But wait. NBC thinks it has a better idea with
LOLA
---
Law & Order: Los Angeles
, which will premiere sometime next season and "follow the theme and storylines similar to the
Law & Order
brand." No casting has been announced yet.
Law & Order: Special Victims Unit
will be returning for a 12th season.
Later Friday, NBC announced that
Chuck
will be back for a fourth season. Network entertainment president Angela Bromstad says that
Chuck
has proven its enduring appeal and we love the new creative direction."
Oddly enough, Conan O'Brien also is proving his enduring appeal with NBC, even after leaving in disgust earlier this year rather than have
The Tonight Show
pushed back a half-hour to make room for a half-hour Jay Leno program that never materialized.
No hard feelings, though. NBC has ordered
Outlaw
, a Conaco production (that's O'Brien's company) starring Jimmy Smits in a drama about a Supreme Court justice who abruptly quits and returns to private practice.
Now that Cyrus Garza has quit the bench, "he's determined to represent 'the little guy' and use his inside knowledge of the justice system to take on today's biggest legal cases," says NBC. That kinda sounds like a premise that O'Brien would have an easy time making fun of. He's a day late on his tweets, though. The latest one addressed Thursday's comedy tour stop at SMU's McFarlin Auditorium: "I'm performing tonight in Dallas. Interesting thing about this town; no one really dresses like this.
He included a link to a picture -- and here it is: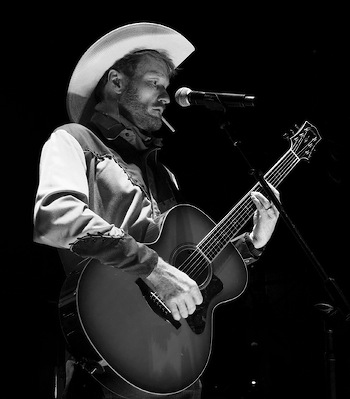 Meanwhile, another new NBC legal drama for next season,
Harry's Law
, stars Oscar-winner Kathy Bates (
Misery
) as a "curmudgeonly ex-patent lawyer" who forms a practice with two younger dudes. It's from producer/creator David E. Kelley of
Boston Legal, The Practice
and
Ally McBeal
fame.
A third newbie,
The Cape
, is about "an honest cop on a corrupt police force." Of course he's framed for a series of murders and forced into hiding. So he takes the law into own hands as his son's fave comic book hero, "The Cape." David Lyons (
ER
) stars, with the welcome addition of Summer Glau (
Terminator: The Sarah Connor Chronicles
) as an investigative blogger.
There are two new comedies, too.
Friends With Benefits
, from Ron Howard's co-collaborator, Brian Grazer, is about a batch of twentysomething singles who "navigate the difficult, and often confusing, world of dating." And
Perfect Couples
chronicles the "misadventures of three engaging twosomes as they struggle to find out what makes the ideal relationship." NBC describes their travails as a "heroic journey," which makes me want to puke rather than laugh. But whatever.
The Peacock, still the fourth place network in prime-time, has now announced a total of 11 new scripted series for the 2010-11 TV season. Plus it's already renewed
Law & Order: SVU, Chuck, Parenthood, The Office, 30 Rock, Community, Parks & Recreation, The Biggest Loser, The Marriage Ref, Who Do You Think You Are?, Minute to Win It
a non-celebrity version of
The Apprentice
, a
Dateline
or two and
Woody the Upchucking Woodchuck
.
Just wanted to see if you were still paying attention on that last one.