No mas: Peacock lately trailing Univision in key 18-to-49-year-old demographic
04/05/11 01:46 PM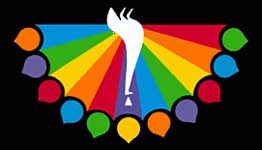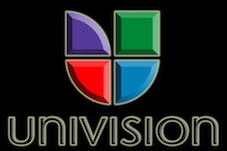 By ED BARK
Here's a watershed development that NBC Universal is unlikely to be touting to shareholders.
In two of the last three weeks, the Spanish language network Univision has averaged more 18-to-49-year-old viewers in prime-time nationally than the NBC broadcast network.
It first happened during the week of March 14-20, according to data from Nielsen Media Research. And it happened again this past week (March 28-April 3), when Univision averaged 2.03 million viewers in this key demographic to the Peacock's 2.01 million.
NBC long has been down and out, but this is a potential seismic shift as well as a big jolt to new owner Comcast. Essentially, it means that more advertiser-coveted 18-to-49-year-olds are watching Univision's telenovelas than NBC's English language lineup of dramas, comedies and reality hours.
A year ago, during the week of March 29 to April 4, 2010, NBC was still pretty safely ahead of Univision. It averaged 2.4 million viewers in the 18-to-49 age range compared to the Spanish language network's 1.6 million.
In this latest ratings week, with results released Tuesday by Nielsen, NBC still leads Univision in total viewers by a count of 5.38 million to 3.97 million. But the Peacock is woefully behind CBS, Fox and ABC in both ratings measurements.
CBS averaged 11.79 million total viewers for the week, followed by ABC (9.43 million), Fox (8.26 million) and NBC's 5.38 million.
Among 18-to-49-year-olds, CBS averaged 3.82 million viewers, followed by Fox (3.60), ABC (3.30) and NBC's 2.01 million.
Those are severe beatings. And now Univision is plucking the Peacock in times where the network's only consistent big drawing card for this entire season has been
Sunday Night Football
.
Of course the NFL currently is in lockout mode. Not that NBC needs to be reminded. Its fortunes and future prospects have never been worse.