New Star Trek series could be rocket fuel for CBS All Access (and also a launch pad for what's to come)
11/02/15 01:14 PM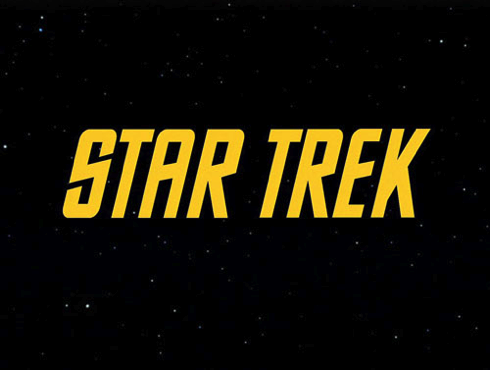 CBS put up this generic Star Trek graphic along with big announcement Monday tied to its All Access streaming service.
By ED BARK
@unclebarkycom on Twitter
These are the further voyages of the once free enterprise known as television.
Yes, CBS shook the earth Monday with its declaration that a new chapter in the
Star Trek
franchise will be shown exclusively on its fledgling All Access streaming device after a token one-episode launch on the musty old broadcast network. All Access, which debuted on Oct. 28th of last year, currently costs $5.99 a month and operates independently of any and all cable and satellite providers.
The next
Star Trek
isn't happening until January 2017, with no casting or subtitle yet for whatever emerges. But a principal executive producer has been named and he's no small-timer. Alex Kurtzman co-wrote and produced the 2009
Star Trek
feature film and its 2013 sequel,
Star Trek Into Darkness
.
Marc DeBevoise, executive vice president/general manager of CBS Digital Media, is point man for this initiative to "boldly go where no first-run
Star Trek
series has gone before -- directly to its millions of fans through CBS All Access."
Citing the "terrific growth" of All Access in the past year, DeBevoise also says in a statement, "We now have an incredible opportunity to accelerate this growth with the iconic
Star Trek
, and its devoted and passionate fan base, as our first original series."
That's pretty clumsily worded. But CBS otherwise seems to have a firm grip on where conventional television seems to be going -- which increasingly is thataway. CBS All Access can be watched on large HD screens via a plug-in Roku, Firestick or other device. Its customers otherwise don't need a cord-connecting "provider" such as Verizon Fios, DirectTV or Time Warner.
HBO Go and Showtime Anytime also can be accessed via separate monthly fees. Comparatively established streaming services such as Netflix, Amazon and Hulu likewise provide cable- or satellite-free options while the new Sling offers a disparate package of networks -- ranging from ESPN to AMC to the Food Network -- for $20 a month.
All of these
a la carte
costs can add up in a hurry. There's been a lot written about that in the past few years. But what CBS is offering counts as revolutionary. For the first time, a broadcast network is telling consumers that the really good stuff might be migrating to a "premium" CBS streaming device that also will provide everything the old-line CBS still has to offer. The new
Star Trek
qualifies as the first shiny rollout. But in future years, it's easy to envision a major ramp-up in original offerings on CBS All Access.
The complete library of previous
Star Trek
TV series
already is available on All Access
. As are all the episodes of "classics" such as the original
Hawaii Five-0, Cheers, Frasier, I Love Lucy, Mission: Impossible, The Twilight Zone, Perry Mason, Taxi, Touched By An Angel
and
Twin Peaks
. Subscribers also can gorge on the complete up-to-date collections of current CBS series such as
The Good Wife, Blue Bloods
and
The Big Bang Theory
.
It doesn't seem as though any of this is about to be put back in the toothpaste tube. And CBS is well ahead of its broadcast network competitors when it comes to "monetizing" the network by in effect splitting it in two.
Star Trek
is a very big deal in that respect. It almost forces ABC, NBC and Fox to double down sooner rather than later. Whether the consumer is the eventual winner may depend on one's willingness to pick and choose while keeping monthly bills from also going boldly where they've never gone before.
Email comments or questions to:
unclebarky@verizon.net