Peacock plucked again
11/03/09 05:14 PM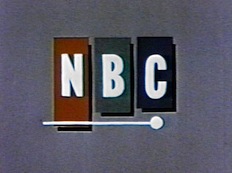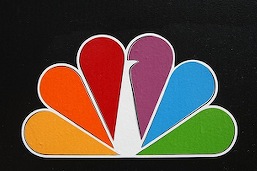 The NBC chimes played taps for the Peacock in latest ratings week.
By ED BARK
Life without pro football may not be worth living for NBC.
Absent the NFL, which took Sunday night off in deference to the World Series, the network of the cowed Peacock registered what appears to be an all-time regular season low in total viewers.
For the week of Oct. 26 to Nov. 1, NBC averaged just 5.59 million viewers nationally in prime-time, according to Nielsen Media Research.
To put that in perspective, the still ratings-starved
CBS Evening News with Katie Couric
outdrew NBC with an average of 5.88 million viewers in that same week.
NBC's average prime-time program had a substantial 3.86 million fewer viewers than third-place ABC's.
Runnerup CBS drew 4.25 million more viewers than the Peacock despite resorting to reruns of most of its popular crime hours and Monday night comedies.
Fox, buoyed by the first four games of the World Series, averaged a league-leading 14.68 million viewers, 9.09 million more than NBC.
After all the dust had cleared, the lowly CW network finished closer to NBC than NBC did to ABC, CBS or Fox. The margin between the Peacock and CW was 3.35 million viewers. And the Spanish language network Univision came within 2.34 million viewers of NBC.
Fourth-place NBC will return to a semblance of prosperity at the end of this week with a high-powered
Sunday Night Football
game between the Dallas Cowboys and Philadelphia Eagles. But it won't have football after December. And the Winter Olympics, which NBC will showcase in February, are only a once-in-four-years band-aid.
NBC symbolically drew the most viewers last week with
The Biggest Loser
, which ranked 24th in the prime-time standings with 9.67 million viewers. In contrast, a repeat of CBS'
NCIS
had 16.70 million viewers.
The Peacock's last hour of prime-time continues to be dragged down by
The Jay Leno Show
. Whatever its cost-efficiency, it's punching late night NBC local newscasts in the gut with night after night of bargain-basement lead-in audiences.
Leno's most-watched show last week, the Tuesday edition, drew 6.06 million viewers to finish 54th behind even NBC's terminally ratings-challenged
30 Rock
. Three of the five Leno hours drew fewer than 5 million viewers, with Thursday's edition bottoming out in 77th place with 4.41 million viewers.
These are all problems of NBC's making. Its brain trust pushed Leno out of his successful
Tonight Show
perch and replaced him with Conan O'Brien, who now is getting drubbed in total viewers by CBS' resurgent David Letterman.
So how can NBC undo the damage? Perhaps only by being bought, with Comcast the most likely rumored purchaser. Its executives could come in, clean house and restore Leno to the
Tonight Show
, where he's recently expressed a willingness to return if asked. At the same time it will have to re-program the 9 p.m. (central) hour with scripted dramas in hopes that one or more of them will be a reasonable facsimile of the next
ER
.
For now, though, and likely for the rest of the 2009-10 TV season, NBC can thank its lucky stars for
Sunday Night Football
while waiting for the roof to cave in after a brief respite with the Winter Olympics. It's a helluva way to run a network, and NBC's rivals still can't believe their good fortune.