FALL TV PREVIEW: New series--K-Ville (Fox)
09/14/07 11:01 AM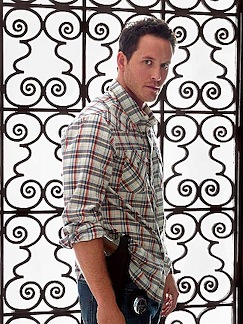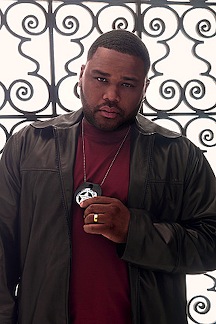 Cole Hauser and Anthony Anderson partner up in Fox's K-Ville.
Premiering:
Monday night, Sept. 17 at 8 (central) on Fox
Starring:
Anthony Anderson, Cole Hauser, Tawny Cypress, John Carroll Lynch, Blake Shields
Created by:
Jonathan Lisco
By ED BARK
Location, location, location.
K-Ville
's virtue is that it's filmed entirely in New Orleans, which sorely needs some economic lifts. So grading on the curve seems like the humanitarian way to go.
Its vice is an overcooked, pedestrian premiere episode and a made-in-hell time slot opposite NBC's
Heroes
, CBS'
Two and a Half Men
and the last half-hour of ABC's
Dancing with the Stars
.
It helps that Fox is launching
K-Ville
ahead of the season premieres of those three beasts. Still, an off-putting first impression won't help at all. And the climactic, ridiculous gun battle in
K-Ville
, preceded by two briefer ones, sets the wrong tone for a series that's supposed to be about much more than that.
Laughable police captain analogies -- "There's more loose ends than a whorehouse here" -- aren't going to make any sales either. But next Monday's second episode shows some signs of improvement, so let's pause briefly to hear what series creator Jonathan Lisco says he wants
K-Ville
to be.
"We're not just about the blood spatter, or getting a fingerprint off a brick," he says in a letter to TV critics. "If viewers want a surplus of that, they can watch 10 other shows . . . If they want the universality of the buddy cop show married to the innate specificity of New Orleans, this is the show for them."
He gets points for "innate specificity," which is impossible to say even five times really fast, let alone 10.
It's also true that the sights, sounds and oft-sorry states of the Big Easy get ample screen time Monday night. The opening plot is pretty preposterous, though. And the notably shaky camera work, particularly during chase scenes, might make some viewers feel as though they're being jolted by a series of bumper car hits.
K-Ville
begins on Sept. 1, 2005, with New Orleans still very much awash in the aftermath of Hurricane Katrina. Police officer Marlin Boulet (Anthony Anderson) is striving to keep hope alive. But his partner cops out and speeds out of town in a squad car.
We then fast-forward to two years later, with a frayed Boulet steadfastly fighting the good fight even after his wife and their daughter blow town, too. Into this stew comes new partner Trevor Cobb (Cole Hauser), who of course turns out not to be entirely as advertised.
Their first assignment together is providing security for a 9th ward benefit that gets shot up by unknown assailants, leaving the lead singer dead. A second benefit also is attacked by gunmen after Boulet first water-tortures a suspect. He later pulls a gun on his partner before amazingly and suddenly deducing what's behind the two assaults. All is forgiven after a prolonged chase and gun battle puts the crooks in the can.
"You went off the grid a little bit, and that pissed me off," lectures police cap James Embry (John Carroll Lynch). "But you did good."
Oh mercy me, what originality.
A second episode sent for review is compatibly built around a prison break, as is Fox's preceding
Prison Break
. The gunplay is down-shifted, although so is the "innate specificity of New Orleans." But the characters are better drawn here, as is the storyline. This time it's at least halfway plausible.
Anderson and Hauser are solid enough in the lead roles, so at least there's a foundation to build on. You get the feeling, though, that
K-Ville
just isn't long for this world. It's well-meaning, but not particularly well-executed. And where's the audience for it once the heavyweight competition enters the ring?
Grade:
B-minus