Lost finale has another growth spurt
05/05/10 01:23 PM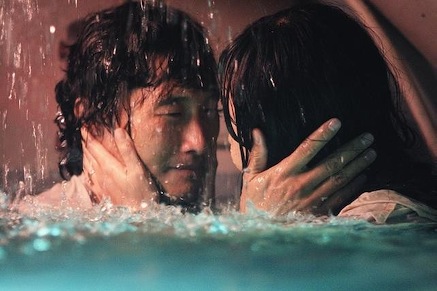 Jin and Sun Kwon tragically sank together near the end of Tuesday's episode of Lost. But who knows if they're really dead? ABC photo
By ED BARK
The Sunday, May 23rd
Lost
finale now will weigh in at two-and-a-half hours, ABC has decided.
Its new running time is 8 to 10:30 p.m. (central), with a two-hour recap acting as appetizer.
The 2004 two-hour
Lost
pilot also will be re-airing, on Saturday, May 22nd from 7 to 9 p.m. It'll include those handy pop-up sniglets, such as, "This is Hurley. He ate an entire chicken in Episode 8 of Season 5, titled "Hurley's Fowl Play."
***
Saturday Night Live
's May 15th season finale will be hosted by Alec Baldwin, allowing him to tie Steve Martin's record of 15 such appearances. Tom Petty and the Heartbreakers are the musical guests. It'll be the band's eighth appearance on
SNL
, according to an NBC publicity release.