ABC remains in copycat mode with see-through Big Brother knockoff
05/01/12 09:33 AM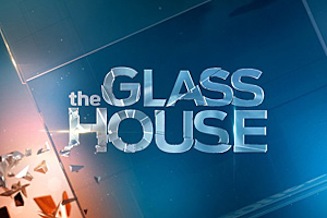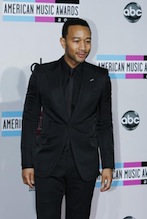 ABC's summer fare includes a Big Brother clone and a singing competition, Duets, in which John Legend belatedly is stepping in for the suddenly hot, chart-topping Lionel Richie. ABC photos
By ED BARK
@unclebarkycom
ABC will be tearing a big page from CBS' summertime playbook with its own transparent version of
Big Brother
.
Glass House
, scheduled to premiere on Monday, June 18th, locks 14 backstabbing contestants in a "totally wired, state-of-the-art house," with a grand prize of $250 grand at stake.
The network notes that players will have to curry favor with their online "social networks" to stay ahead of the game. Because viewers can vote to "decide everything from what players wear and eat to the games they play, even where they sleep." Wow.
Executive producer Kenny Rosen's credits include
Hell's Kitchen
and --
Big Brother
.
***
ABC's previously announced
Duets
, its hoped-for answer to
American Idol, The Voice
and
The X Factor
, is welcoming John Legend in place of Lionel Richie, whose scheduling conflicts supposedly forced him to drop out.
Legend joins Kelly Clarkson, Jennifer Nettles and Robin Thicke in what's described as a "journey across America looking for undiscovered talent worthy of being their duet partners. Legend's "journey" may have to be accelerated or truncated. The show launches on Thursday, May 24th.
Richie's country-themed
Tuskegee
, a compendium of his greatest hits recorded with star twangers such as Shania and Willie Nelson, has been a surprise chart-topper this spring. So not coincidentally he no longer has time for
Duets
. Richie goes unmentioned in ABC's publicity release announcing Legend's participation.
***
HBO has given almost instant second season pickups to its two newest comedies,
Girls
and
Veep
.
Both show are in the early stages of their 10-episode first seasons. The Season 2 orders also are for 10 episodes each.
***
Ryan Seacrest's increasingly far-flung media empire includes a new deal with NBC that will make him a "special correspondent" for
Today
among other things. He'll also be contributing to the Peacock's Summer Olympics coverage this summer and remain as host of Fox's
American Idol
while also continuing as managing editor of E! News.
Pause, one-two. Seacrest likewise will remain as host of ABC's
New Year's Rockin' Eve
and continue to preside over his daily syndicated radio show while his company, Ryan Seacrest Productions, produces reality fare such as
Keeping Up with the Kardashians, Shahs of Sunset
and
Khloe and Lamar
.
But wait. Khloe Kardashian and Lamar Odom, the crybaby Dallas Mavericks washout, have announced that they're ending
Khloe and Lamar
so that he can concentrate on basketball next season. So what will Seacrest do with all that free time while Lamar continues to make Mavericks owner Mark Cuban rue the day he ever signed him as the team's post-season hopes dwindle after back-to-back heartbreaker road losses in Oklahoma City?
Oh, and speaking of Cuban, he'll be re-branding his HDNet as AXS TV sometime this summer in partnership with -- Seacrest. The new network will specialize in live entertainment programming, but current HDNet fare such as
Dan Rather Reports
and mixed martial arts bouts will remain in place under current plans.
Cuban will still run the network under the deal with Ryan Seacrest Media and other partners. Seacrest reportedly does not plan to be an on-air presence on the reinvented, relaunched HDNet. But that of course could change because he's, well, Ryan Seacrest.