Play ball: Leno, O'Brien returning to work as strike goes on
12/17/07 10:42 AM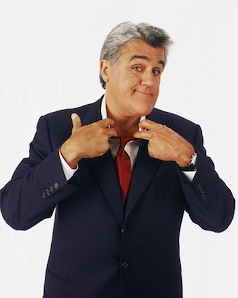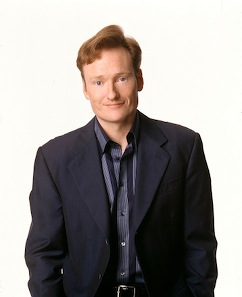 By ED BARK
Jay Leno and Conan O'Brien soon will be winging it without writers, NBC announced Monday.
The hosts have agreed to return to their respective late night shows on Jan. 2nd after sitting it out for two months of repeats during the ongoing writers' strike. David Letterman is likely to join them, but CBS hasn't made an official announcement yet.
Rick Ludwin, NBC's executive vice president of late night and prime-time series, noted in a statement that Johnny Carson "reluctantly" returned to the
Tonight Show
during the 1988 writers' strike.
"Both Jay and Conan have supported their writers . . . and will continue to support them," he said. "However, there are hundreds of people who will be able to return to work as a result of Jay's and Conan's decision."
O'Brien and Leno later issued their own statements.
O'Brien, far more expansive, said his choices were "either go back to work and keep my staff employed or stay dark and allow 80 people, many of whom have worked for me for 14 years, to lose their jobs. If my show were entirely scripted I would have no choice. But the truth is that shows like mine are hybrids, with both written and non-written content. An unwritten version of
Late Night
, though not desirable, is possible -- and no one has to be fired."
O'Brien said he would underscore his support of the show's writers when he returns to NBC.
"Of course, my show will not be as good," he said. "In fact, in moments it may very well be terrible. My sincerest hope is that all of my writers are back soon, working under a contract that provides them everything they deserve."
Leno said in part: "Now that the talks have broken down and there are no further negotiations scheduled, I feel it's my responsibility to get my 100 non-writing staff . . . back to work. We fully support our writers and I think they understand my decision."
No guests have been announced yet for either Leno's
Tonight
or O'Brien's
Late Night
.